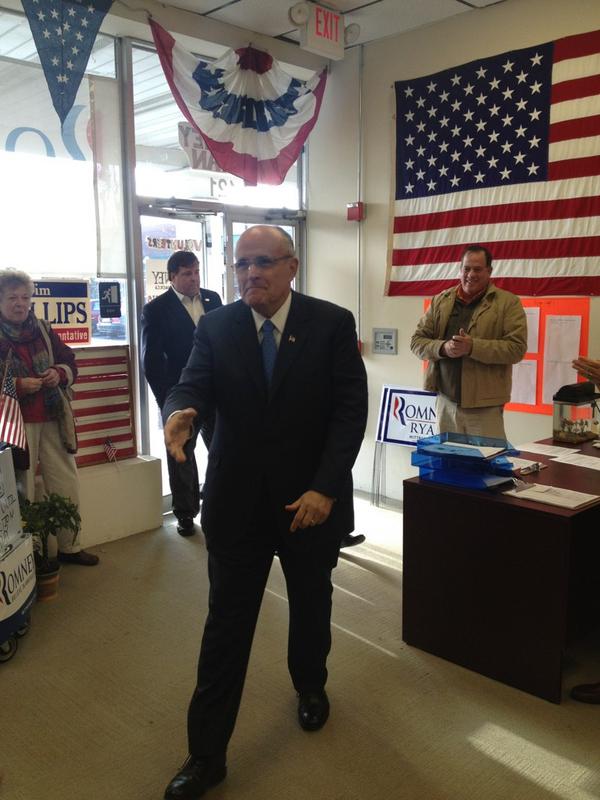 Entering to cheers from volunteers who had been working the phones all afternoon, Rudy Giuliani told a crowd at Mitt Romney's Conshohocken campaign office that President Barack Obama's 2008 election had been a mistake, calling the president "an incompetent" and slamming his handling of Hurricane Sandy disaster relief and the attacks on the U.S. consulate in Libya.
"We're at a critical time for the country," Giuliani said. "Now there are no excuses -- we can repair the damage that's been done to Pennsylvania."
Republicans are hoping that Pennsylvania, which has swung Democratic in every presidential election since 1988, will turn red for Romney this year. At the campaign office on Monday, located in a shopping center on Ridge Pike, volunteers said they were excited for Election Day and confident they have a shot at winning the state.
"From our perspective, Pennsylvania has been in play for Gov. Romney for a long time," said Billy Pitman, the Republican National Committee's communications director for Pennsylvania. "We've knocked on over 1 million doors and made 5 million voter contacts just in Pennsylvania. It's not about 270 [electoral votes] anymore. It's about getting to 300.