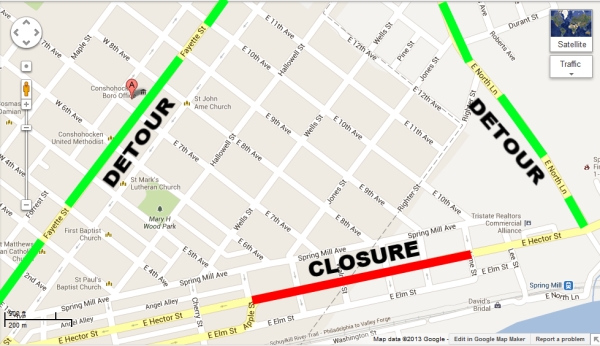 Traffic on Fayette Street/Butler Pike in Conshohocken and Whitemarsh will worsen starting today, as PECO closes a five-block stretch of Hector Street to replace a gas main.
Hector will be closed between Apple Street and Lime Street from 8 a.m. to 3 p.m. on weekdays, according to a PennDOT press release. Traffic will be detoured to Fayette and North Lane.
The closure is expected to last through the beginning of October, but it could take longer if weather delays construction work.