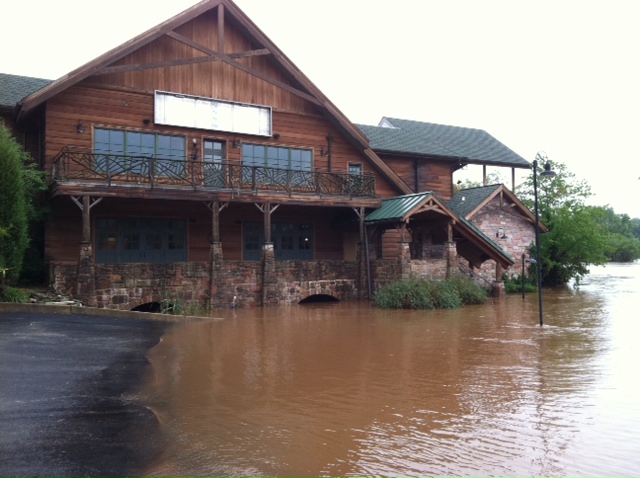 The back porch of Nick Salamone's house in Collegeville offered a 14,000-square-foot view Wednesday of a memory he'd rather forget.
Less than 10 days after Hurricane Irene sent three feet of water gurgling into his kitchen, bathroom and living room and forced him and his 16-month-old daughter out of their home, the surging waters of the Perkiomen Creek appeared poised to flood it all over again.
"If it rains anymore, I'm screwed," he said, warily eying the creeping brown water – just feet from his doorstep along First Avenue.
Dozens of those still cleaning up from last week's flooding faced a similar dilemma across Montgomery County as heavy rains engorged area's creeks and tributaries and left water lurking outside flood-prone homes once more.