Man of Steele meets Victor Herbert's baton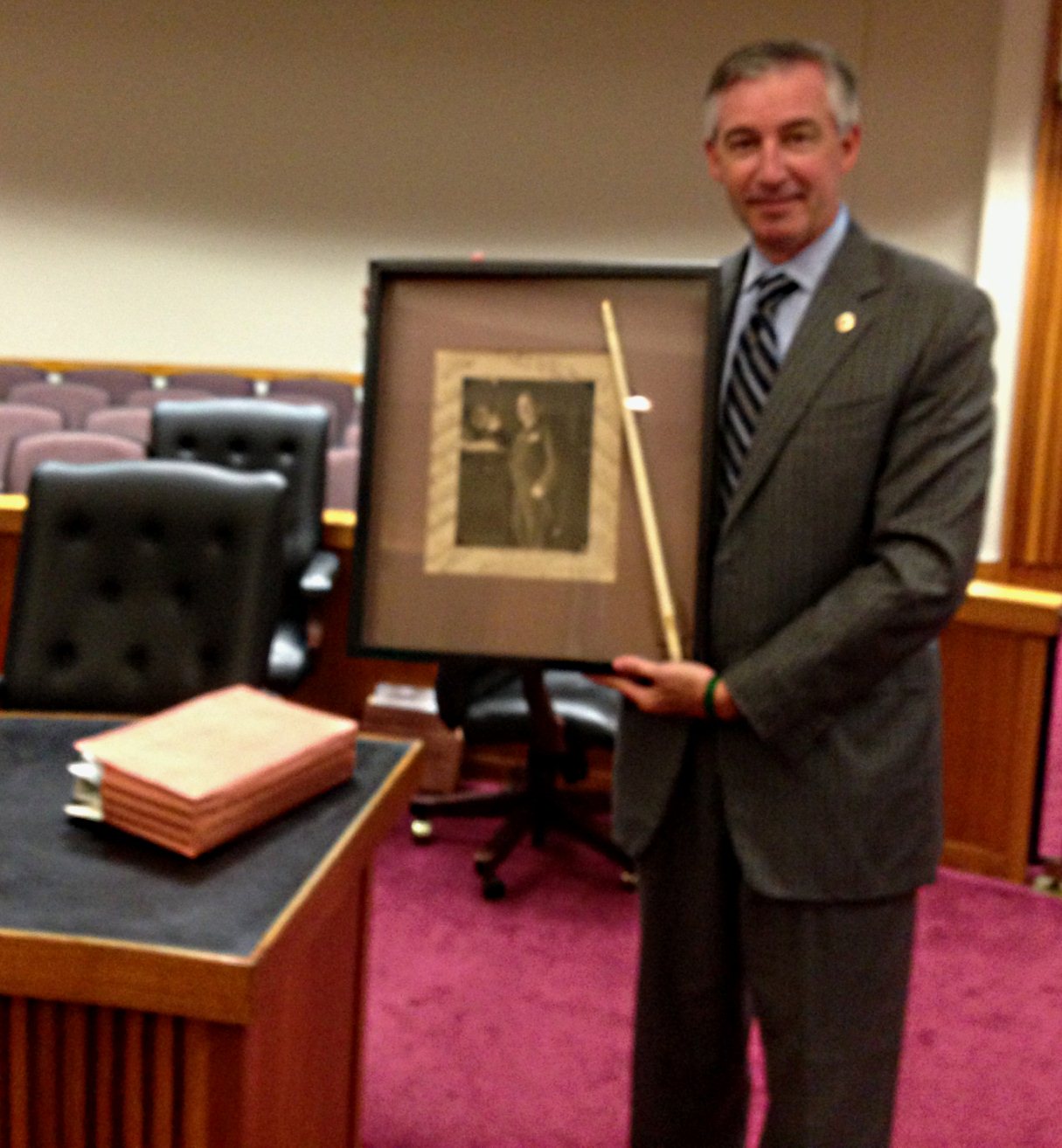 Kevin Steele has his own version of T.G.I.F., holding a shadow box filled with composer Victor Herbert collectibles that had been stolen, but was recovered and is now in the hands of its owner,
Man of Steele meets Victor Herbert's baton

Today is a good day for Montgomery County First Assistant District Attorney Kevin Steele and Bryn Mawr lawyer George A. D'Angelo. D'Angelo is the owner of the rare bust of Benjamin Franklin and a shadow box filled with Victor Herbert collectibles that a cleaner stole from his Bryn Mawr home last year. The bust was found - damaged - some time ago. This morning, a county detective walked into Judge Carolyn Tornetta Carluccio's courtroom with the shadow box in hand. Carluccio, Steele and defense attorney Michael John, assisted by legal intern John Mariotz, all praised a plea negotiation, engineered in part by Steele, that helped get the shadow box back into D'Angelo's hands. While the busted bust of Franklin continues to be repaired in New York, D'Angelo and his son walked out of the courthouse this morning with their treasured momentos of Herbert.