One of his patients claimed he and others called him, "Dr. Feel Good." Now, the Lafayette Hill physician is facing charges for illegally prescribing medications.
Dr. Michael B. Rosen, 51, faces three felony counts of prescribing drugs without adhering to professional treatment principles, and three misdemeanor counts of prescribing a controlled substance to a drug-dependent person. He was arrested April 4 and is out on unsecured $10,000 bail.
"This is a long case that took a long time to put together," said Whitemarsh Township Police Chief T. Michael Beaty.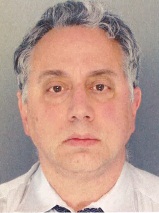 "It's an ongoing investigation," said Rosen's attorney, Sean Cullen of Norristown. "It would be improper to comment at this time."

The case began last November, Beaty said, when a mother "realized her son was spiraling in a bad direction" and contacted the department. Police wouldn't provide the names of the mother or any of the patients in the case. The son told investigators he was having trouble with his medications and needed help, and gave police six prescriptions from Rosen's office for oxycodone totaling 1,020 pills.
In his last appointment, the young man said, he had gotten 10 prescriptions postdated for about every six days. The total number of pills prescribed to him from Feb. 21, 2011 to October 20, 2012, was 8,960, including Adderall and Valium.
Police found other patients who allegedly had gotten a stockpile of drugs through Rosen, sometimes without examining the patient. He also would prescribe medications without consulting specialists who first had examined injuries of patients and to patients whom he had been told had substance-abuse problems.
One patient, the complaint said, "stated he knew other patients that went to Dr. Rosen for narcotics and knew they were not injured … he and others referred to Dr. Rosen as 'Dr. Feel Good.'"
A preliminary hearing for Rosen is scheduled May 21 in district court.