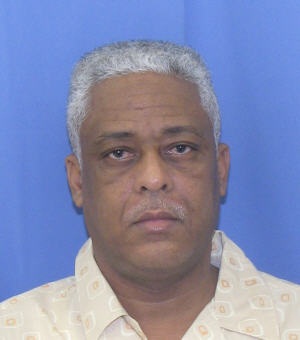 Montgomery County District Attorney Risa Vetri Ferman and Lansdale Police Chief Robert McDyre On Friday asked the public for help in finding Glendon Fenty, 52, of Philadelphia.
In the early morning of September 28, 2011, Lansdale police saw a silver Toyota Tacoma pickup truck backed up to the rear of a tractor trailer in a parking lot, according to police. The officer saw a man "loading cellophane wrapped bales from the trailer into the pickup truck. The suspect saw police and fled in the truck.
Authorities later identified the driver as Fenty and found the truck abandoned and still loaded with seven bales of marijuana weighing 153 pounds. Another 49 pounds of marijuana were still in the tractor-trailer. The driver and owner of the tractor-trailer, Andre Lue<NO1>cq<NO>, 41, of Lansdale, was arrested and charged with numerous drug violations.
Fenty's charges include a felony count of manufacturing, delivering and possessing with intent to deliver a controlled substance.
Anyone with information on Fenty should call the Lansdale Police Department at 215-368-1801.