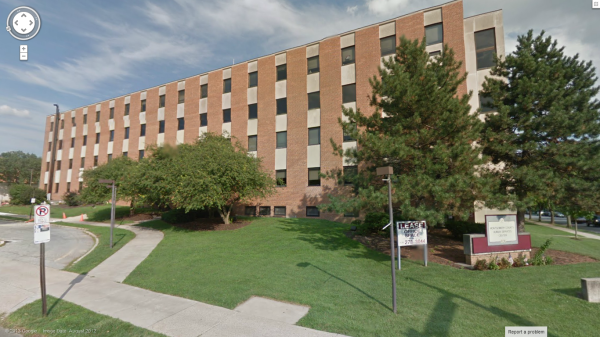 The county commissioners took another step toward unloading the Human Services Center building today, when they approved a 15-year contract to lease back about half of the office space.
The county accepted a $17.5 million bid for the Norristown complex in July, and is now going through the due diligence process.
County officials have said the cost of renting and the cost of owning will essentially be "a wash." Today's resolution adds some concrete numbers to the equation, so let's take a look at how it's all adding up:
Sale price: $17.5 million -- $15 million of that will go to pay off the county's existing debt on the building, and $2.5 million will go to the general fund. Bottom line: +$2.5 million
Liability: The building needs at least $4 million in repairs and upgrades. That -- and any future maintenance or liability -- is now off the county's books. Bottom line: + at least $4 million
Cost to own:
$800,000 -- operating costs
$1.6 million -- debt service
- $80,000 -- incoming rent from small vendors
$2.32 million per year
Cost to rent:
$1.81 million -- rent
$562,500 -- utilities, taxes and fees
$2.37 million per year*
Verdict: -$525,000

So, the county appears to be unloading the building for about $6 million in one-time profit. Good deal? I guess that depends on your perspective.
If you're a betting person, you might have held out for a higher price -- or refurbished the building yourself and found new tenants to fill the unused half. If you prefer freedom and certainty in your budgets, you might be grateful to have the monkey off your back.
What do you think? Tell us in the comments.
* The rent will increase 1.8 percent a year through 2029 That's roughly the cost of inflation, so I assumed here that the county's ownership costs would have increased at or near the same rate.