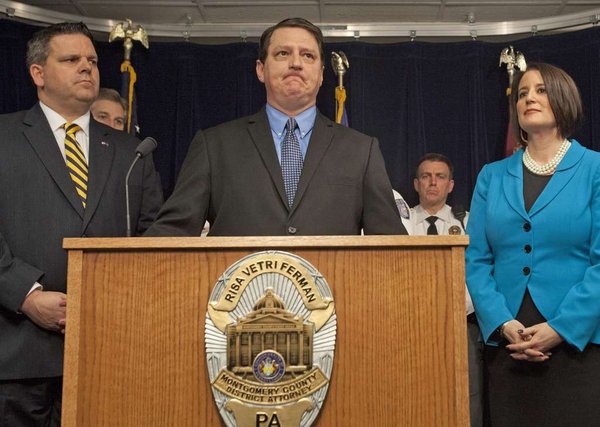 The House Judiciary Committee today passed a bill that would give crime victims and their families the right to speak directly to Pennsylvania parole board members before a decision is made to release an inmate.
The legislation came out of a controversial decision by the state parole board to release Rafael Robb, the former University of Pennsylvania professor who pleaded guilty to manslaughter in the 2006 death of his wife, Ellen Robb, as she was wrapping Christmas gifts in their Upper Merion home.Rafael Robb was eligible for parole after serving a minimum amount of his 5- to 10-year prison sentence.
Ellen Robb's family and Montgomery County District Attorney Risa Vetri Ferman knew that Rafael was eligible for parole consideration last November. But they were surprised to learn in early January that he was scheduled to walk out of jail on Jan. 28. Because the victim's brothers said they believed Rafael to be a danger to the Robbs' daughter and was manipulating the board into thinking he was remorseful, they and Ferman began pushing the parole board members to rescind their decision.
As part of that effort, the victim's brothers tried to make their case for a reversal to board Chairman Michael C. Potteiger. They did meet with him — but only to hear that the board had a policy of not letting victims or their representatives make an in-person statement before the board when a parole decision was about to be made, saying a state provision allowed them to bar such appearances.
Because a section of state law did seem to allow the board to hear directly from victims and witnesses, State Rep. Mike Vereb (R., Montgomery), with the parole board's support, introduced this legislation to clear up any confusion and mandate that right, if that was the wish of the victim or family.
Verebl introduced the legislation in early March. The House passed it on March 19. Vereb hopes the full Senate will pass it next week, and that Gov. Corbett will sign it soon after. If it is enacted, it would take effect in September.

Photo from Inquirer archives: Announcing the parole bill are (from left) State Rep. Mike Vereb; Gary Gregory, brother of victim Ellen Robb; and Montgomery County District Attorney Risa Vetri Ferman. (DAVID M WARREN / Staff Photographer)