This just in from Lower Merion regarding road closures in the township. I print it here in its entirety to help drivers avoid these spots.
"Previously scheduled road closures in Lower Merion Township for resurfacing and sewer maintenance, combined with closures due to downed trees and PECO wires from recent storms, have created more closures than usual this month.
"The following is a list of known closures and restrictions. The list is subject to change with short notice:
David St. Onge Sr. and David St. Onge Jr. have gotten their legal representation straightened out after the Montgomery County Public Defender's Office said it could not represent the son and grandson of a Plymouth Meeting who was killed last month.
The body of Jack St. Onge, 88, was found wrapped in tarps on June 27 in a remote area of Susquehanna County, not far from the New York border. The coroner's office there ruled that he died from blunt head trauma.
Montgomery County detectives and Plymouth Township Police quickly honed in on St. Onge's son and grandson, who were living with the victim, as suspects.
St. Onge Sr., 59, soon told investigators that he had struck and killed his father after the older man threatened to throw him out of the house, the police affidavit of probable cause said. After killing his father, according to the document, St. Onge Sr. enlisted the help of his 20-year-old son to dump the body in Northeast Pennsylvania.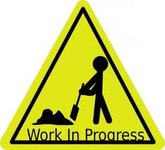 The rerouted traffic on Markley Street may be a pain, but at least by now it's a familiar pain for those who navigate the multiyear, $20.8 road-improvements project. But, just when you thought you knew the orange barreled boundaries of shifting lanes, along comes a new traffic pattern.
It began Tuesday night for southbound travelers on Markley Street in Norristown. Let's let the Pennsylvania Department of Transportation describe the change:
"The single lane of southbound Markley Street traffic will be shifted over to the newly rebuilt west side of the street between Fornance Street and Harding Boulevard.