Archive: September, 2012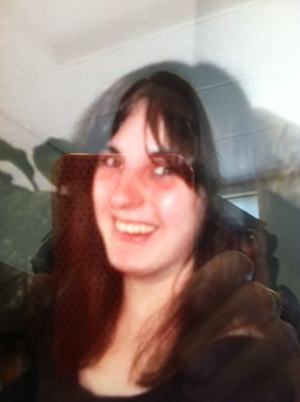 Every so often, the suburbs yields a moment that sets the bar high for mercy and compassion. Take Thursday, for instance.
In a Montgomery County courtroom, Judge Joseph A. Smyth did some legal razzle dazzle that allowed 75-year-old Patricia Maurer to avoid serving the one-year mandatory jail term for anyone convicted of leaving the scene of an accident in which a person dies.
The merciful disposition came at the request of Kathy and Frank Bender, whose daughter, Kristy, 26, Maurer fatally struck with her Camry on April 27, 2011 in Upper Providence Township.
A civil lawsuit filed against a Villanova socialite who pleaded guilty to a hit-and-run car accident has been settled for $635,000, the victim's attorney announced Thursday.

Richard Hollawell, a Philadelphia personal-injury lawyer, represented the family of 13-year-old Andrew Mallee, of Bryn Mawr, which benefited from the settlement.

Three Montgomery County nonprofit organizations have received grants from the employees of the John Middleton Company in King of Prussia.
The grants were part of $172,000 donated to 11 greater Philadelphia nonprofits as part of the Altria Companies Employees Community Fund.
A police official in Montgomery County released traffic and detour information today relating to the viewing and funeral of Plymouth Township Police Officer Bradley Fox.

Viewings are planned for this afternoon and early Wednesday, followed by the 11 a.m. funeral on Wednesday.
Photographer Frank Rausch will give a seminar Saturday, Sept. 29, on how to shoot photos by moonlight.
The session at the historic Montgomery Cemetery will start at 8 p.m. The cemetery is located at 1 Hartranft Ave., Norristown, Montgomery County, Pa. 19401.
The first-ever King of Prussia Beerfest Royale will be held Oct. 5 and 6 in the King of Prussia Mall Court parking lots adjacent to DeKalb Pike.
The event is a celebration of local craft and German beer over two days, in two tents, and is expected to draw more than 3,000 beer aficionados.
U.S. Rep. Allyson Schwartz, a member of the House Committee Foreign Affairs, and a Montgomery County resident, issued a statement today in response to the attack on the U.S. Consulate in Benghazi, Libya, that killed Ambassador Chris Stevens, and three others U.S. officials. She said:
"The despicable attack on America's Consulate in Benghazi, Libya is a direct affront to America and the values of freedom and democracy that we hold true.
"My thoughts and prayers are with the families and colleagues of Ambassador Christopher Stevens, Foreign Service Information Management Officer Sean Smith and the other personnel killed in Benghazi, Libya.
"America's diplomatic corps dedicate their lives to promoting America's values and interest abroad, spending time away from loved ones and knowingly put themselves in danger to serve their country. For that, as Americans, we owe them a debt of gratitude. We must - and we will - bring those responsible swiftly to justice."

The White House just released its statement from President Barack Obama: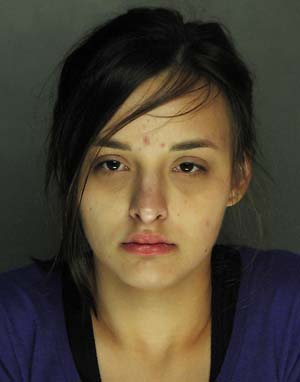 A 25-year-old North Wales, Montgomery County, woman has been arrested and charged with drug offenses, Lansdale police said today.
Anita Lynn Rocchino, of the 200 block N. 10th Street in North Wales, was picked up by police Sept. 9 and charged with possession of heroin and other offenses after officers allegedly observed a drug deal at the corner of E. Main and Chestnut streets in Lansdale.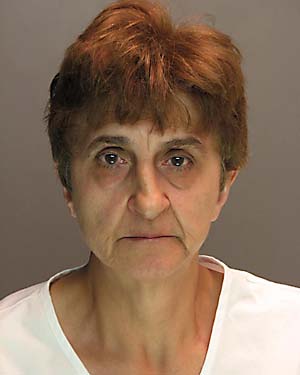 Lansdale police announced today the arrest of an employee in connection with the theft of jewelry and money from four residents of Elm Terrace Garden, a nursing home on N. Broad St., Lansdale.
Sgt. Alex Kromdyk said Diane Witynski of Hatfield Village Apartments in Hatfield Township, is accused of stealing jewelry valued at $5380 and $80 in cash on four days dates in late July and early August.
A 5K Run/Walk will be held at the Hatboro-Horsham High School on Saturday, Sept. 22, in remembrance of Edward Coombs and Robert Nagel, who died in a car accident on Aug. 6, 2011.
The 5K run, in its second year, is sponsored by the ETC Foundation. The foundation was established to give outstanding scholar/athletes financial assistance to pursue higher education goals.