Gobble Gobble! Hope you readers had a great Thanksgiving and are now shopping and/or recovering in comfort. Inquirer.com Access Code: U44W.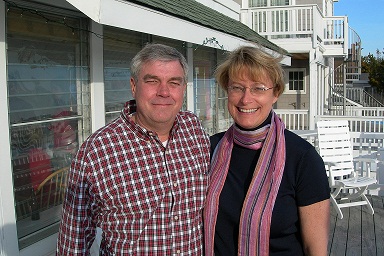 Ned Smith is Thanksgiving.
He has enough gratitude for family and friends who have helped him since he suffered a stroke in 2011 to make a Thanksgiving Day table groan.
The 56-year-old Glenside resident is a former employee of the Philadelphia newspapers. For years, Ned was in charge of scheduling the presses at the printing plant in Conshohocken, where the Inquirer and the Daily News roll off giant presses.



I've gotten a lot of feedback from this week's investigation of suicides among law-enforcement officers: "The perplexing silence of suicidal police"
I mentioned a couple of resources, but here's a longer list. (This is not an endorsement of any of these organizations or materials, it's just a list of some of the groups I've come across.)
SafeCallNow.org -- nationwide nonprofit hotline for struggling officers. 206-459-3020.
Montgomery County Emergency Services --

(610) 279-6100

Livengrin Foundation -- Philly-based nonprofit offering a specialized addiction treatment program for police, other first responders and combat veterans. It has a strong peer counseling component and other programs to deal with PTSD and suicide prevention. http://www.livengrin.org/html/frat.html
I spent much of last week attending the trial of Michael Ruth and his father, Dr. Richard Ruth. The pair was convicted Friday of numerous charges involving recklessly writing prescriptions of Oxycodone and other narcotics, which made addicts out of patients. Space in the Saturday newspaper was tight, so not all of the story I wrote made it into print, including comments from Michael Bruce's wife. I thought she should have her say, so here is the story that included her comments.
•••••••••••••••••••
Richard Ruth wasn't just an old-fashioned neighborhood doctor who went the extra mile for his patients. He was a drug dealer who made money hooking people on highly addictive drugs that he prescribed, a Montgomery County jury said.