Archive: September, 2010
The Philadelphia Collection 2010 may be all the rage here in the city of Brotherly Love, but across the seas fashions in Milan are hot too.
For a complete rundown on the Italy's new take on fashion, check out New York Times writer, Eric Wilson's story of Milan Fashion Week today. Apparently the city is tired of being in New York and Paris' shadow.
I just want to talk about designer Raf Simons collection for Jill Sander - available here at Saks Fifth Avenue in Bala Cynwyd. There is something about stripes that I find dynamic. Look at these longer skirt lengths and bold colors. And I hope you find these pieces as bold and new as I do.
The Philadelphia Collection 2010 continues on. And there are still three more days left.
On Wednesday night Fashion photographer Nigel Barker hosted Macy's Fall Fashion Show last night at the Center City Macys. He also signed copies of his latest book: Beauty Equation: Revealing a Better and More Beautiful You. Onlookers were treated to the best of this fall's fashions on celebrity models CW anchors: The City's Mayor Nutter and City Representative Melanie Johnson attended. Local CW celebrities, Kharisma McIlwaine and Vittoria Woodill. Thank you Bill Andrews for taking such dynamic photographs! The event was part of the city-sponsored Philadelphia Collection 2010. What's been your favorite event at The Philadelphia Collection 2010? For previous columns on The Philadelphia Collection and more information, click here.
Willow Smith - daughter of celebrities Will Smith and Jada Pinkett Smith - has burst on the fashion and music scene in a big way.
The 10-year-old has spent the last week sitting front row with her mom, Jada, at high end fashion shows Emporio Armani, Dolce & Gabbana and Ferragamo. Her outfits - well, they've been an eclectic blend of snakeskin leather leggings and vintage sneakers. The knee-high, tie-up boots have been cute. But not sure about the mini-minis on such a young girl and I think it just bothers me that this barely-there-tween has a mohawk and is dressed like Rihanna, but oh well. Anyway fashion bloggers have been dedicating posts to her outfits. See some of them here.
But it's her single, "Whip My Hair" produced by Jay-Z and dad, Will, (whom she amazingly looks just like) that has garnered the most chit chat. The song is catchy and fashionably cute. Her voice is deeper then I'd expect for a 10-year-old, but who could resist that infectious hook? I've heard the song once and I can't get it out of my head. I know a "fashionable" video is on its way.
If I was as free as I'd like to be, I'd buy this entire Alberta Ferretti collection. Nothing is more figure flattering then gauzy, floor-length skirts. And the fact that Ferretti is bringing them back in closer to the body silhouettes, makes me happy. Lacy sweaters. Wondeful. I can picture myself in bone shoebooties and a hobo purse, a la Rebecca Minkoff. But the tissue-thin rompers? I can only wear those in my dreams.
If it was possible for designers to have perfect collections, Frida Giannini's collection for Gucci that kicked off Milan Fashion Week yesterday would be just that. The collection opened in bold color-blocked hues: teals, oranges and purples. The designer then sent out a groupings of creams and white, but they still maintained a spicy fitted edge. The silhouettes fit wonderfully to the body. It would be so nice to be in Milan. And nicer to be in the audience at Gucci. What do you think?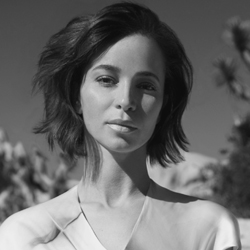 That's why I'm bummed that I'm going miss desginer, Fiona Cibani tonight at Nordstroms at King of Prussia Mall.
Tonight Cibani will be there from 6 p.m. to 9 p.m. There will be models in the Fall 2010 collection, as well as complimentary cocktails and hors d'oeuvres.
When we first saw Bristol Palin in that glittery, grey sparkle school marm suit, on last night's Dancing With the Stars 11th season premiere episode, we sent up a collective sigh.
C'mon, Bristol. Really?
But then the 19-year daughter of former Republican vice-presidential candidate Sarah Palin ripped off the suit and seductively danced the cha-cha-cha to "Mama Told Me Not Come" in a fire-engine red tiered dress. (By the way, her legs looked phenomenal)
The look was wonderfully classy, yet demure at the same time. Although we will say the makeup was a bit street walkerish. All this has little to do with chastity, wouldn't you agree. (But I digress.) At the end of the night, however, it doesn't matter how she looked: With a total of 18 out of a possible 30 points, the shy Palin is going to have to dance hard to come out ahead of crowd favorites: basketball star Rick Fox and actors Florence Henderson and Kyle Massey and of course, Jersey Shore's The Situation. (Yes he scored low, but did you see his body?)
Good Luck, Bristol.
As usual, Carolina Herrera did spring with sophistication and pop. This pretty one-shoulder dress says it all. Colorwise: We predict that yellow and orange will be strong next spring. Not for nothing, check out the hat in the finale in the next slide. Personally, I'm not a hat girl, but this one can help me in the height department. It rocks.