Archive: August, 2009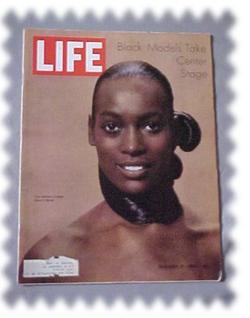 Before there was Naomi Campbell, there was Naomi Sims.
Sims, who many call America's first African American super model, died from cancer on Saturday in Newark, New Jersey. She was 61.
Sims grew up in Oxford Mississippi during a time before black was beautiful. Before getting her start as a model in a 1970s New York Times Magazine fashion spread, she was told by many in the fashion industry that she was too dark to model. In 1968, she became the first black model to appear on the cover of a major magazine with her appearance on Ladies Home Journal. After five years of modelling professionally, she would go on to design a line of wigs and makeup lines for black women. We thank Sims for her tenacity, her courageousness and for being amongst the firs to help us see the darker the berry, the sweeter the juice!