Archive: July, 2011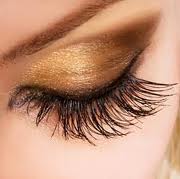 Especially looooong lashes.
Our friends at the New York-based NPD Group reported this morning sales of department store makeup has increased 9 percent during the last year from $1.28 billion to $1.4 billiion. May sales were the strongest with an 11 percent increase, the biggest jump in three years.
Our penchant for red lips is driving prestige sales, but, according to NPD, the smokey eye is key, too. Lengthening and volumizing mascaras seem are doing especially well; sales have increased 14 percent and 17 percent, respectively. Top brands? Lancome, Definicils High Definition Mascara, Clinique High Impact Mascara and Lancome Hynose Drama Mascara.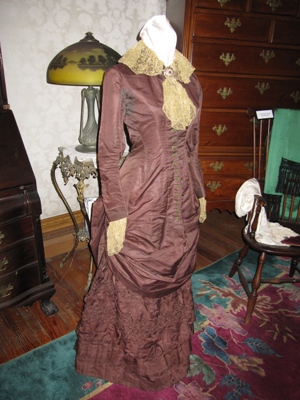 Vintage clothe's hounds have yet another exhibition to enjoy featiromg women's turn of the 20th century apparel. The Gloucester County Historical Society Museum presents: Dressed to the Nines: A Century of Women's Fashions that will run through August 28th. The exhibit features more than 50 dresses, purses, shoes, hats and fans circa 1830 to 1930.
Women's fashion during this time period is fascinating because it's all about breaking rules and redefining what it is to be woman. In the span of 30 years, co setts were let go of, hemlines went up and high collars disappeared. Coco Chanel changed our lives - as did securing the right to vote and the less constrictive fashions were proof of our new lifestyle.
The fact that many of these pieces could have belonged to our grandmothers' and great-grandmothers' makes seeing them even cooler. It's like rummaging through an old trousseau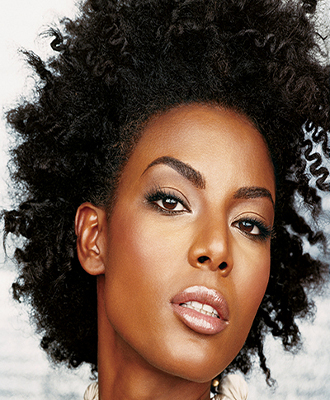 I love my natural hair. Anyone who knows me knows I'm a huge supporter of all things kinky and curly. I love black people. I love black hair.
That being said, if I see one more commentary about black women's natural hair in its natural state and the the negative reactions to it, I'm going to turn in my girlfriend card.
The latest offender is the worst: Lisa Respers' France story on "Can I Touch It? The Fascination with Natural African American Hair," on CNN.com [posted today].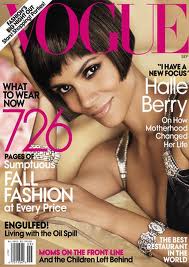 Fashion magazines are enjoying an increase in ad sales this fall.
Vogue, the grandma of the glossies, reported a 9 percent increase in advertisng pages for its zilliion-pound okay, maybe we're exaggerating - September issue. That translates to 584 pages of glossy adverts, up 25 percent in 2009. Vogue still hasn't surpassed it's 2007 record that included 737 ad pages. But, hello, we are post-recession.
Glamour, also a part of the Conde Nast fashion mag family, is running 431 pages of ads and In Style is enjoying an uptick in revenue, too.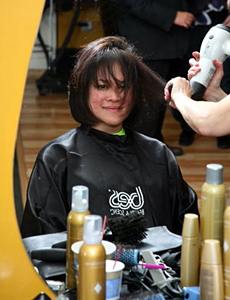 Career Wardrobe's Style Me Hired event in September will bring together Philadelphia's beauty industry to help 100 of our region's unemployed women with makeovers and professional clothing to help them look for a job.
So Salons, this blog is for you.
Career Wardrobe needs 25 salons to makeover four women a piece. They need the salons by the end of August. So far they only have eight, so they really need you all to sign up. C'mon it's for a good cause. Inters ted salons should call Career Wardrobe at 215-568-6693 x12 or email Sheri Cole at scole@careerwardrobe.org.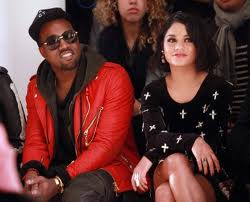 Kanye West, the 34-year-old temperamental rapper who admits to "shopping so much he should speak Italian," will be debuting a line of luxury women's clothing at New York Fashion Week this September. The line is planned to be a collaboration between Kanye and British knitwear designer, Louise Goldon.
I kid you not.
Now I like Kanye. I really like Kanye - I bought his first three albums (He kind of lost me when he went hard rock.) I even think he has a pretty decent sense of style - sans the big old shades - that I would describe as urban, European chic. But just because one dresses well, doesn't mean that one should be a fashion designer. Yes, yes, I know Kanye has been studying the "art of fashion." He's been interning with Fendi and Raf Simmons. He even debuted shoe with Louid Vuitton. And he seems to have replaced Russel Simmons as a front row fixture at fashion weeks in London, Paris, Milan and New York. But does that make him a designer, or a groupie? I know, I know celebriteis have been designing their own lines for years now, but this move, like everything Kanye does, feels so impetuous. (For the record, Kanye launched a men's wear line in 2008 called Pastella but it never was sold in stores.)
The indignant Philly-lover in me wants to roll my eyes and say, "What does GQ know?" dudes in Philly are fine. But then I look around and see the style of the men around me and I'm like, "Well... GQ might have a point." (See the full story here)
Yes, Philadelphia men. It's time to step it up a notch.
But not for the silly reasons GQ is saying. I mean Philly men are whack not because of "Mullets, (see: Daulton, Darren; Bacon, Kevin; Public, John Q.), ironed jeans (see: Rendell, Ed), and that favorite accoutrement of swashbucklers, ballplayers, and lion tamers alike, the groomed goatee (see: Croce, Pat)."
Looking through a slide show of Princess Kate's fantabulous wardrobe on the Huffington Post, I must say, the Princess shook her fashion tale feathers during her trip to California. What a marvelous of array of styles from top notch designers Diane von Furstenberg, Issa, and the House of Alexander McQueen. A navy blue sheath by Rouland Mouret was totally classy and a scoop necked long sleeved navy blue dress with lacy overlay was just too posh. I feel like I'm in style, too as the Princess wore wedges by L.K. Bennett. (She wore hers twice and I've been happily wearing wedges all summer.) My favorite look, however, was a sunshine, yellow coat dress by Jenny Packham. Thumbs down to the red fascinator by Sylvia Fletcher - I'm so not a fan of the fascinator. Have you been keeping up with the Dutchess of Cambridge's fashions during this trip? What's your favorite?