Archive: April, 2012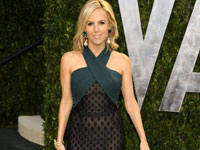 Two weeks ago, I put a call out for Philadelphians to nominate their favorite Fashion icon with Philadelphia ties after reading Time Magazine's Top 100 Fashion Icons of All Time. I loved that spread.
Thanks for your suggestions - Ann Gitter of Knit Wit has a lot of fans out there. I used them to help me compile a list of who I think are our city's Top 25 Fashion Icons. For full story see here.
Here is a sample of the listing.
Philadelphia native Grace Kelly was among Time Magazine's 100 most influential fashion icons The magazine released its' list of top icons since 1923 - the year Time was founded - on Monday.
Kelly was one of a handful of muses along with Michelle Obama, Josephine Baker, The Beatles, Madonna and Lady Gaga. Kelly, for whom the first "it" bag was named, so you know Philly deserves that fashion shout out.
Ralph Lauren, Coco Chanel, Marc Jacobs and Diane von Furstenberg were also name on Time's list. I was excited when I read Spanx founder, Sarah Blakely made it, too. Spanx has forever changed celebrity awards' ceremonies. Fashion editor nods went to Vogue's Anna Wintour and Grace Coddington as well as Puitizer prize winner, Robin Givhan.
Found this image courtesy of teen Philadelphia fashion blogger, Young, Hip and Chic. It's from a Burger King ad in the Netherlands. Interesting way to have it your way, eh? I can't stop looking at it. What do you think? Thanks Tweety.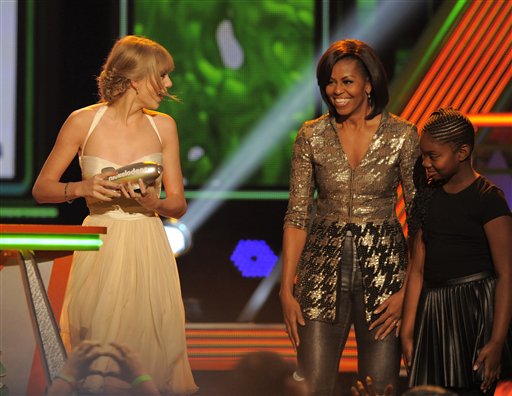 Okay fashionistas! What do you think of First Lady Michelle Obama's look at this weekend's 25th Annual Kid's Choice Awards? I like my First Lady hip. Who needs classic suits, when you've got great personal style? The gray, metallic skinny jeans courtesy of Wes Gordon's Spring 2012 collection were a smart choice paired with the two-toned zippered cardigan that featured a dazzling, herringbone print.
Has Mrs. Obama broken the rules for what is age appropriate? Should she keep pushing the fashion envelope, or are you so over it?