Archive: December, 2008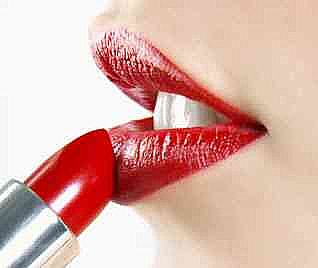 The recession has taken another beauty casualty: lipstick.

I know. I know. We've long believed lipstick sales go up during tough times because women usually see ruby red lips or pale pink kissers as affordable, yet quick pick-me ups.

But according to NPD Market Group, prestige lipgloss sales have declined 3 percent, lipstick is down 7 percent and total lip color is down 6 percent. Also NPD reports eyeshadow and blush sales have gone down too. Mascara sales, on the other hand, have gone up. While foundation sales have remained even. Generally, overall makeup sales are down, while skin care is up. This is the first time prestige makeup sales - makeup sold only in department stores - have ever gone down since the Long Island based market research company began tracking lipstick sales 10 years ago.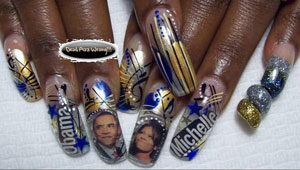 So fashionistas! I got this e-mail earlier today from a friend and I couldn't resist sharing. What a fashion statement, huh? Tell me what you think.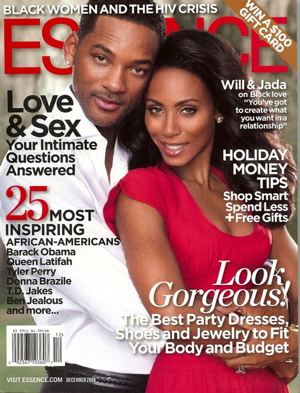 I first saw this Essence cover about two weeks ago, but I didn't blog about it because I really like Jada Pinkett Smith. But every time I see this picture, I cringe. I've been following Jada from her days on

A Different World

. We grew up together. She always scored the dudes on my bedroom wall in her early 90s movies from Allen Payne in

Jason's Lyric

to Blair Underwood in

Set it Off

. But who is this woman on the December cover of Essence? It resembles Jada, but is that her jawline? A girlfriend said in that picture, Jada was channeling Sanaa Lathan. (Another beautiful woman, but I want Jada to be Jada and Sanaa to be Sanaa.) Is it plastic surgery? Too much makeup? Jada was a pretty girl and had blossomed into a beautiful woman. If this is what Hollywood does to people? Somebody help me. Was anyone else jarred by this photo of Jada or is it just me?

In other news, it looks like Essence did beat Vogue to getting Michelle Obama on the cover. It appears that January will feature a double cover with president elect Barack Obama on one and first lady elect-Michelle Obama on the second cover. What a nice way to give the first couple equal props.
We first wrote about Jennifer Groover's snazzy innovation, The Butler, bag in Spring 2007. I was intrigued with the practical fashion aspects of the satchel. Groover figured out a way to separate the inside of the bag - much like the inside of a dishwashing machine - so that we women can store their Blackberry's, makeup, and pens and pencils in compartments. That way we don't have to dig inside the bag for our stuff as we are running for trains, chatting on our cell phones. etc., etc. Genius!
I found the bag useful when I went out for a night on the town, or shopping, but difficult for every day use because the compartments left little room for my reams of notebooks. But it's not a Reporter Butler Bag, so it's all good. (Note to Jen, we reporters need one of those) Today, Groover's Villanova-based company, was profiled in Market Watch as it is one of the few actually making money in this recession. And on Thursday, Dec. 4, at 4 p.m., EST, Groover host her Butler Boutique collection on QVC. It's an exclusive collection priced for under $99. Check them out, but do it quickly. The bags sold out in under four minutes when she introduced them on QVC in October. We think we'll add the Butler Bag to our holiday fashion wish list. (coming soon) Does anybody out there have a Butler Bag? What's your experience with it?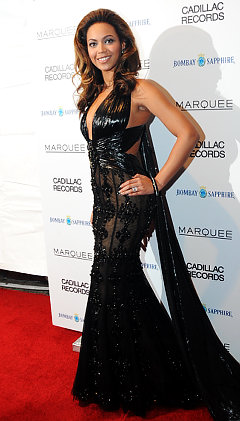 While we can't wait to see Beyonce Knowles as Etta James in Cadillac Records, we aren't sure if we like this floor-length Zuhair Murad black beaded dress she wore to the movie's New York premiere Monday night. The dress, with the super plunging neckline, does fit her well. But we can't help but wonder why the golden-haired singer/actress otherwise known as Sasha Fierce always has to sex it up? We know. We know. Mirror Image needs to stop hating but we just aren't feeling this look. What do you all think?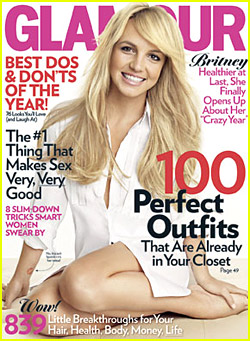 It's not that I'm not a Britney Spears fan, but I'll never believe that the 27-year-old queen of the lowriders would clean up so well - even for the cover of December's Glamour magazine. There is something about the songstress of Oops I Did it Again fame that is inherently trashy. You know, kind of like Lil Kim, or Foxy Brown or even Amy Winehouse. This clean angelic I'm no longer on drugs and look, I let my hair grow back image, is not flying with me. What do you think? Are you looking forward to Britney's new album? Is this new look authentic? Would you even want the Spears look? Will she ever be good at being good in your eyes?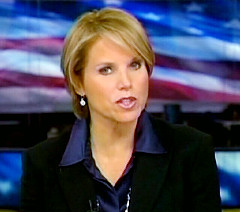 Actually, I'm not that offended by this look that Katie Couric debuted Monday night on the CBS Evening News. But apparently Amy DiLuna, The New York Daily News' fashion writer, was. What do you think of the short cut? Do you think she'll bring back the pixie? I always liked Katie in short hair.