Archive: October, 2012
Halloween? Really. Who has time to think about trick-or-treating when we've spent the last five days scared to death from Hurricane Sandy? Some of us are still without electricity and internet access. What is scarier than that?
I was oficially over all things that go boo in the night until I found this photo floating around Facebook this afternoon. Aren't these the cutest versions of Fat Albert and Cosby Kids ever - (FYI Fat Albert and the Cosby Kids were based on the childhood antics of famous Philadelphian Bill Cosby. The cartoon, that ran through the 1970s, used the junkyards of North Philadelphia as its backdrop.)
If this isn't a Philadelphia-appropriate Halloween costume, I don't know what is.
In need of some funky specs?
Then look for the Warby Parker schoolbus parked in your hood. The locally born eye wear company is in the midst of The Warby Parker Class Trip and we are the third stop on the 9-city tour. It started October 10 in New York and will wrap up in Los Angeles in February.
Think of it as a yellow cheese bus turned traveling pop-up shop.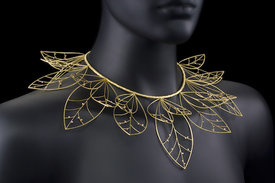 Dazzling, sparkling, beautiful baubles can be all yours this weekend. For the buying, of course.
West Philadelphia's The Penn Museum will host Treasures, a jewelry sale and show presented by the museum's Women's Committee to celebrate the group's 75th anniversary. The show starts Friday, the 26th and runs through Sunday, the 28th. Tickets are $15.
The presenting sponsor is Tiffany & Co.
I loved the heather grey and lace dress Michelle Obama donned during Monday night's debates. I later learned it was designed by Thom Brown and that FLOTUS wore it the second night of the Democratic National Convention. Good choice. It was serious, yet playful. Dark, but not maudlin.
I was all ready to like Ann Romney's choice, too. The emerald green shade was striking. The clear necklace was big, but I liked the lightness of the accessory. Romney's hair and makeup was close to flawless. Then she stood up and I saw the whole look - it was actually a jacket and skirt - and I shook my head in major fashion disapproval.
The ombre-floral thing she had going on at the hem of the skirt looked really matronly on her. The thin belt was a style no-no. I wonder how Oscar de la Renta felt when he saw it.
Presidential candidates Governor Mitt Romney and President Barack Obama are walking across a fashion tightrope.
How do they put forth their best images without being too distracting? Just look at the enormity of their sartorial jobs: Both men have to look compassionate, yet strong. Romney must be careful not to look too much like a wealthy one-percenter, while President Obama can't come across as too forceful, yet he must be presidential.
In the first debate, President Obama opted for a navy blue Hart Schaffner Marx suit, while Romney went with a cleaner, stronger black. His American flag lapel pin beamed larger than life.
Let's end this week on a sweet note.

Don't you love these fashionable confections created by Varatip Johnson, the owner of Sweet Babycakes?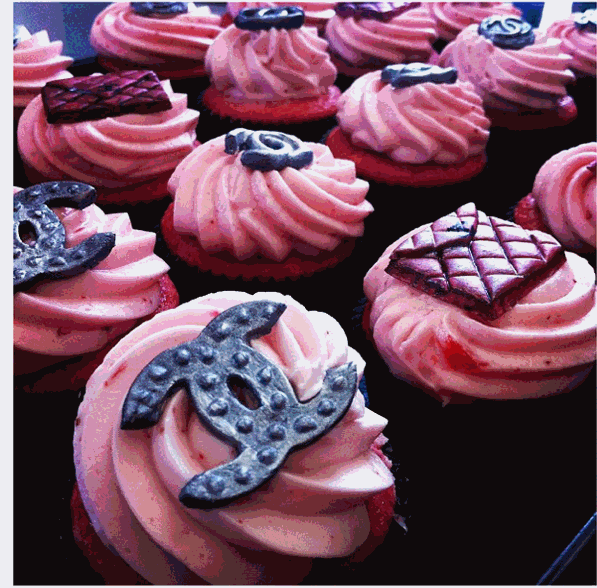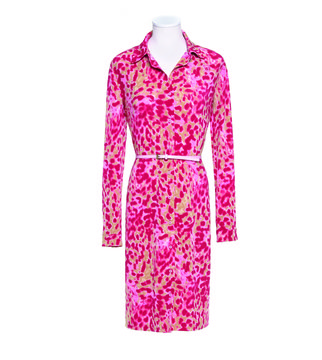 In a nod to Breast Cancer Awareness month, we compiled a list of posh pink must-haves.
My absolute favorite is this Anne Klein dress. If you are passionate about fashion and breast cancer then this classic shirt style dress is for you. It is part of the revamped Anne Klein brand and is available at the new Anne Klein flagship store at 1718 Walnut Street.
Wednesday morning we featured Dr. Kimless-Garber's wearable and thoughtful Breast Shapers. I think they should be on QVC. But for now, they are available at Wig Elegance in Levittown. Their address is 1331 Lincoln Highway Levittown, PA 19056 (215) 945-4900, or Myknos in Glen Mills. They are located at 493 Wilmington West Chester Pike Glen Mills (610) 558-8000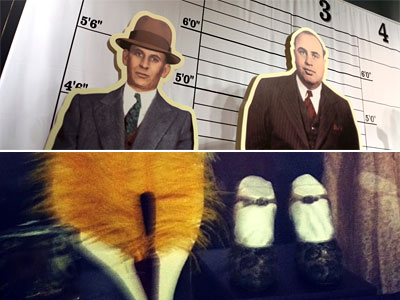 I just got back from perusing the National Constitution Center's new show, American Spirits: The Rise and Fall of Prohibition. Without wasting time with saloon artifacts, temperance medals or the 1929 Buick Marquett unique to the era, I headed straight for the style section of the presentation; And let me tell you, it was more than beautifully accurate, it was right on time with the fashion zeitgeist fueled by HBO's Boardwalk Empire and PBS' Downton Abbey.
Sarah Winski, one of the Center's exhibit developers, led me through. Three drop waist dresses straight from the Roaring Twenties fashioned from silks, beads, lace and velvet were at the center of the exhibit. There was a top hat and tuxedo too. These delicate items are on loan from the Missouri History Museum in St. Louis, Missouri. Also featured is a woman's cloche - think Coco Chanel - and a man's top hat, as well. Sparkling clips and tiaras were on display, too.
My favorite part of the showing, however, was a recreated women's powder room complete with vintage sink, wallpaper designed especially for the exhibit, compacts and cigarette case. At the time women were getting their first tastes of the nightlife, so establishments had tiny little bathrooms for them. Interesting.