Archive: September, 2008
This past weekend, local producers Kerry Scott and Kevin Parker - with the help of fashion stylist Anthony Henderson - produced FBH Philadelphia Fashion Week. The event showcased more than two dozen designers and was held in the City Hall Courtyard. Look for the story in Tuesday's Philadelphia Inquirer. In the meantime, check out these photos from Saturday night's show. We'll post more on Tuesday.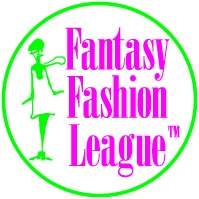 The Emmy's mark the beginning of fashion season and with the awards comes the Fantasy Fashion League. Fantasy Fashion League, run by Pitman-based Erica Salmon is in its fourth year. The on-line game works like Fantasy Football. You pick a roster of 10 celebrities and designers and amass points depending on how many times members in your team appear on the red carpet, presenters at awards shows, in news headlines and the cover of magazines. On Friday night, I co-hosted a draft party with Rene Reese, wife of former Eagle Ike Reese at an undisclosed golf course in South Jersey. Fun! Fun! Fun! I picked my team that includes designer labels Lanvin, Vera Wang, Michael Kors, Kanye West and my secret weapon, Oprah. So far I'm sixth in my league with 145 points. I'm thinking the Marchesa design duo will win me some points come Oscar time. Want to play? It's free. Log on and try out. Have you ever played Fantasy Fashion League?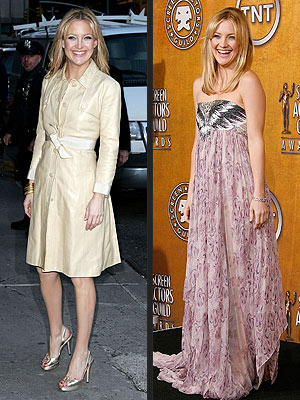 People Magazine's annual Top 10 Best Dressed List was released this week. Kate Hudson was No. 1. She's cute, but I've never really warmed up to her hippie/classic look. I'm a much bigger fan of Fergie, Ann Hathaway and Sarah Jessica Parker who also placed on the list. The biggest surprise was Michelle Obama. I like Obama's Maria Pinto ensembles and we all remember how her White/House Black/Market Dress she wore on The View flew off the shelves, but I didn't know that the rest of pop culture America was smitten too. If I had the Mirror/Mirror Best Dressed List, I'd definitely add Charlize Theron and of course, Halle Berry to my list. If I could add Philadelphians I'd chose Mayor Michael Nutter's wife, Lisa Nutter; publicist, Nicole Cashman and Nicole Miller boutique entrepreneur Mary Doughtery. Who would you add to your Best Dressed List? Would you include yourself?
We love the way Patricia Field dressed Sarah Jessica Parker as Carrie Bradshaw on HBO's long-running hit Sex and the City. But we think the raven-haired fashion icon should stick to styling. In between raindrops yesterday morning, I previewed this collection at the Bryant Park Hotel. Organizers were breaking the collection down, but what I could see was all 80s party girl. It was way to passe. The collection, Destination Style New York, is available on HSN right now and is modelled after the Sex and the City movie. At a $35 to $100 price point, you make the decision. One dress in green florals was cute, but how many shiny cigarette pants and sequin party dresses does the world need? What do you think?
At seven months pregnant Stacey Bendet, is feeling like she needs clothing that flows a bit more. Maybe give her more room. Because after several seasons of skinny pants, the designer is featuring flowing maxi dresses, floral print terry frocks, and even a silver jumper. This collection is a lot softer than past Rock Goddess groupings. We generally liked the clothes, but we didn't understand why a portion of Bendet's boutique, right across the street from Bryant Park - was covered in hay. Other props included a red pick up truck. Hmm, not only are politicians trying to appeal to the working class, so are designers. But at these prices - ok, Bendet does have a line at Payless Shoes - is that connection really believable? We don't know. But we liked the clothes. That's all that counts. Would you take your mimosas with hay? Can it ever be Manhattan chic?
Marc Jacobs always marches to the beat of his own stilettos - even if some people think they are just too tight. This year - as Jennifer Lopez looked on - Jacobs streamlined his silhouettes, punched up his color from the colorless muted shades he'd been using a lot of and added a lot of metallics to his collection. Jacobs sent his models down the runway to and endless loop of Ira Gershwin's

Rhapsody in Blue

. And while the music was all 20s flapper era, the clothes were more reminiscent of the 50s and early 60s - accept for the floppy hats - while the colors - bold blue and yellow stripes and bright reds - were all 80s. Talk about mixing decades! As usual, we were impressed with Jacobs' ability to design according to his heart's desires. Exactly, how wearable the clothes were, we aren't too sure. But so far Jacobs is the most creative we've seen. Would you expect anything else? And he started on time! What more can you ask? Do you like it?
First of all, we want to say, we love Diane von Furstenberg.

That said, we didn't love this collection.

DVF's Spring 2009 line felt more like pieces we'd buy from Anthropologie - and we love Anthropologie - than the sophisticated wear everywhere, take everywhere dresses we've come to love from the wrap dress queen. Sometimes too much frill is overkill, eh? I'm feeling some kind of way about this. What do you devoted DVF fans think? Do you think DVF should always give us a wrap dress? Or do you like the new direction?
With a blooming collection of persimmon - red - and hibiscus - pink - short dresses and gowns floating down the runway Carolina Herrera's Spring 2009 collection felt extra festive, yet elegant as usual. Herrera focused on the trimmings. Gowns boasted ruffled details and embroidered straps. Floor-length halter frocks were warm in marigold. Many of the pieces were in Herrera's signature jeweled monotones, but others were surprisingly tattered resembling a pleasant explosion of Crayolas. In addition to the clean, tailored clothing and fairytale gowns, Herrera showed eye wear courtesy of Base Curve and Indoptica S.A. Genius on Herrera's part as her front row, which included: actress Rene Zellweger, Vogue fashion editors Anna Wintour and Andre Leon Talley and the Main Line's own Tory Burch were all bespectacled. Lesson learned? Even the most elegant of pieces require oversized, funky eye wear. Do you agree?