Archive: August, 2008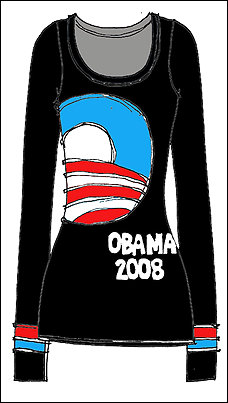 Fashion cannot be ignored. And with each passing month it becomes more important in this year's Presidential elections. And why not? This is the first time a black man is on the ballot as a nominee for President of the United States so the campaign is going to have to pull out all the stops, unconventional and stylish. According to this story in the Washington Post, the Barack Obama campaign has coordinated with about 20 designers to create merchandise for the Obama web site, where it will be available next month. Post reporter Robin Givhan reports it's the first time a quorum of the fashion industry has revolved around one candidate. The top designer list includes Derek Lam, Isaac Mizrahi, Charles Nolan and Diane von Furstenberg. There have also been talks with Beyonce, Russell Simmons and Vera Wang, as well according to the article. I love DVF dresses, but it is appropriate for the fashion industry go beyond dressing candidates to supporting them? Would you vote for Obama because Vera Wang designed a T-shirt for the campaign?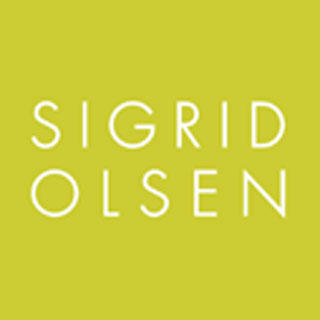 The Liz Claiborne Co. gave designer Sigrid Olsen the shaft. In this story, NYT writer Eric Wilson pointed out that when Claiborne shut down the 54 stores an laid off dozens of employees, it was the latest evidence of how the industry is ignoring boomer fashion needs.

In addition to closing Sigrid Olsen, Liz Claiborne sold the Ellen Tracy label and Dana Buchman will be more moderately made - read cheaper - at Kohl's. Ann Taylor, J.Jill and Talbots are also closing doors. For years now, mature women hailed these brands as their own. Is Chico's now the only option? We hope not. Lavelle Olexa, senior vice president of at Lord & Taylor says fashion forward older women are choosing clothes marketed to women of all ages. But what about the woman that is really concerned with being age appropriate or doesn't spend hours in the gym with a personal trainer? I think all women want to be marketed to. How do you boomer fashionistas feel? Is the industry ignoring you?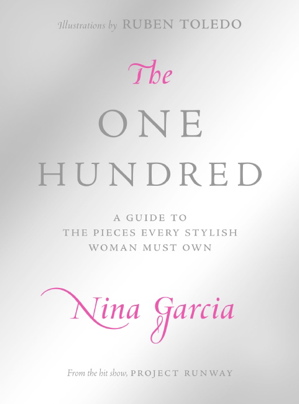 Project Runway judge and Marie Claire's newest fashion director, Nina Garcia's new tome is sooooo cute.

The One Hundred: A Guide to The Pieces Every Stylish Woman Must Own

(Harper Collins, $23.95) is a modern day reminder of timeless pieces every girl needs to have in her wardrobe. Of course there are the obvious: the little black dress, the perfect pair of jeans, a black bikini, a pair of Aviator frames. But there were also some ultra modern and technological suggestions: My favorite: an I-pod and a blackberry (which I think I'll sub out for the I-phone.) Other cool suggestions include bangles, a statement ring, a camel coat, a ballerina flat, a cosmetic bag, a safari jacket and yes, mad money. Because no fashionista wants to be caught out there broke! The illustrations by Ruben Toledo are poifect and its full of fashion tidbits: Did you know Christian Dior invented the A-line. What are your top 5 style items?

The local family owned company known for it's baggy Hip Hop inspired wear, and community service projects, is changing it's name from Sneaker Villa to simply, Villa. The new signage will be visible on Friday. What a reflection of the fashion times! Multicolored kicks, white T's, studded jeans and other stunner wear is no longer what's stylish. Has Philadelphia really stepped up its game? I guess we can thank Kanye West for switching up the urban fashion game, but I digress. The new Villa, definitely conveys the idea the store sells more than just sneakers. But what happens when Air Force Ones are hot again and men are buying one and two pair at a time? (You know how cyclical fashion is.) Will the company go back to being Sneaker Villa? How do you feel about it? Do you like the new logo?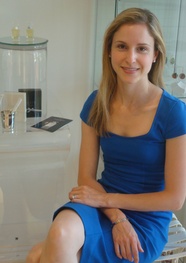 Villanova-bred Jessica Dunne is the creator of behind Ellie, a niche perfume exclusively available at New York's Henri Bendel and Scent Bar I've been wearing some version of Musk my whole life from Coty's Jovan Musk to a more classy, huskier scent by Jo Malone. I'm curious. Am I a Musk girl? I think so, because everytime I've ever left, I've always come back. Recently, I hung out with Jessica at Chicago boutique June Blaker, later she sent me these tips.

Here are some of Jessica's tips:

"Looking for the right scent can be overwhelming. There are an incredible number of interesting fragrances to choose from, so it's hard to know where to start. I suggest checking out one of the many perfume blogs and websites for perfume lovers to see what's new. You'll learn about new launches, and can read wonderfully descriptive reviews that will bring the scents to life. Write down anything that looks interesting to you (whether the reviewer loved it or hated it!) and then go and sniff. Try to limit the number of scents that you sample at one time since your nose can literally become fatigued when bombarded with too much at once. Keep in mind that smelling something on a tester strip doesn't give you a good idea of what it will smell like when worn on the skin. Whenever possible, bring samples home, and try them one day at a time. This will allow you to get a feeling for how the fragrances wears over time, and how it works on your skin. Take risks. Try something that is out of your comfort zone -you may surprise yourself. Some of my favorite scents were those that I initially skipped over thinking they weren't for me. Have fun and experiment!"

Now Smell This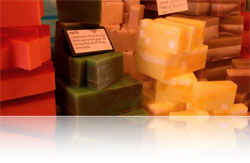 Something else I'm late on, but I must share. As I walked down 13th Street with new Philadelphia transplant, Kelly Williams of Big Brothers Big Sisters of America, I stumbled into the sweet smelling duross & langel. Honestly, I so wanted to stop at Capogiro for some evening gelato, but I was distracted by the wonderfully flavored soap that ranged from peanutbutter and jelly to fragrant chocolate cherry. I love the lip balms! I should buy a balm for my sore muscles! There are fragrant candles in sexy masculine and fruity feminine fragrances. I bought a pomegranate one I can't wait to light. All of the products are made on the second floor of the building. Interesting, right? Brown sugar body scrub, here I come. LUSH, watch out. Did you know about duross & langel? How much do you love it?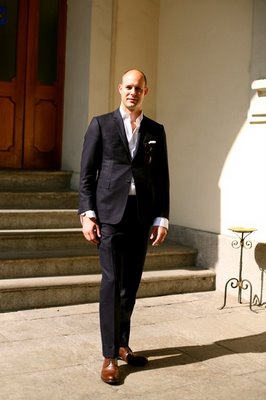 So men are shopping more than women? And they are moving beyond the baggy. It's about time. I don't know about you, but I hope Philadelphian men take notice and let go of the tired white T. What I can't believe is that we have the slim fit to thank. According to NPD Market Research, menswear sales climbed. 0.8 percent in the year ended in May, while womenswear sales fell 3.5 percent. We can thank shrunken suits of designers like Pennsylvania's own Thom Browne and Ralph Lauren. It also seems recently men have been inspired by the svelte cuts of slick-haired actors in AMC's Mad Men - which I finally watched and like, more on that later. This could be dangerous. Last year, I wrote a story about this very trend and I found that American men were feeling to stout to pull the trend off. One too many cheesesteaks, eh? I say if the shrunken suit fits well, go for it. But if this doesn't work, we could be in danger of seeing male muffin tops Oh perish the thought! Guys, do you rock the shrunken suit look? Women, do you like to see your men in them?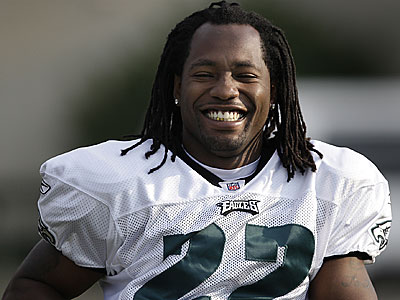 We think Asante Sammuel is the Eagles new hottie! What with those long locks, million dollar smile and tight uniform? Left corner. Right corner. We don't care. He's easy on the eyes. What do you think?