Archive: February, 2013
You don't have to wait until next year to rock the fall trends on this week's New York Fashion Week runway.
Pick up some of these top trends happening now on the designer runways and you can have next fall's futuristic vibe now.
This week's fall 2013 runways at Lincoln Center are full of booties and knee-high socks. There are a bevy of slits and cleavage bursting keyholes. And there is way too much black. How many larger than life gowns does a woman need?
But we've got something for the every day woman.
Check out this dress by DVF. Her collection Sunday was chocked full of sheer, floral magic. There were pantsuits and pencil skirts in hot pink and red.
The world got a preview of designer Thom Browne's fall 2013 women's runway show when first lady Michelle Obama wore his amazing coat during the inauguration. People raved. "How can I get that coat?" My girlfriend asked me.
The print was much more wearable on the first lady.
Much, much more.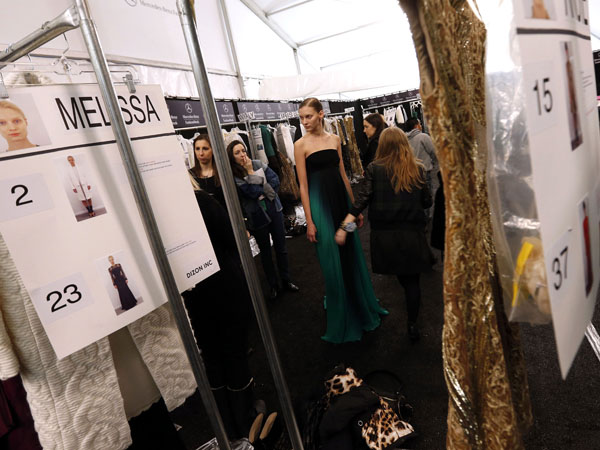 Sunbeams bounce off fashion insider's floral tights and, metallic dresses and shiny clutches as they walk through the tents at Lincoln Center. It's quiet. But then again, it is Sunday morning. We are waiting for the Tracy Reese show to start.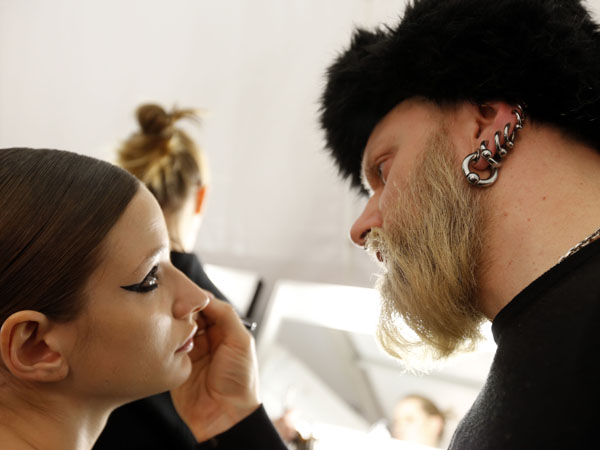 From the looks of it, Beyonce is in full sexy/mommy mode.
I'm sure you've seen the 31-year-old singer's Superbowl leather and lace onesie by New York-based designer, Rubin Singer. It was sharp. Singer is a favorite of starlets who gravitate toward the sleek and the daring, but he's relatively unknown to the rest of us. He must have had a very busy January as he also designed fellow Destiny's Child Kelly Rowland and Michelle Williams' outfits, plus the dozens of on-stage dancers.
Beyonce's sizzling one-piece was a mixed metaphor at its fashion best: part sexy, part demure. It featured a deep-V - but not a bit of cleavage was visible. The slight peplum detailing was fashioned from lace - you can't get more lady like than that. But it was black lace, scandalous! She wore flesh-colored fishnet stockings with booties - not pumps, but booties. The fingerless gloves added a homeless-chic vibe. And the knee-high socks were Catholic school naughty. It was all so perfectly good girl meets bad girl. (I hope the costume designers on the set of HBO's True Blood took good notes.)