Archive: February, 2012
New York Fashion Week's third Lincoln Center is much more low-key than it ever was at the Bryant Park Tents.
This season security is tight. Celebrities are chic. And the fashions, are pretty, in a simple, jewel-toned heavily layered and color-blocked way. Red will remain a key shade for fall. But cobalt blue and orange - as in Pantone's Tangerine Tango - will be a rocking hue. Leggings in velvet
Now on to the shows: I started my day at Rebecca Taylor who focused on layered, stream-lined silhouettes in blacks and grey. Elbow-length fingerless gloves gave the feminine pieces a little edge.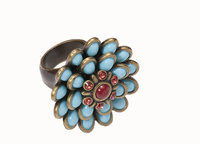 West Chester's fashion giant QVC is getting geared up for their New York Fashion Week Show that will air Friday and Saturday at 10 p.m.
And while this name might not mean much to non-New York Fashion week attenders, Fern Mallis, president of IMG Fashion, the conglomerate behind New York Fashion Week, is debuting a line of costume jewelry. (I always knew that sitting in the front row of every show wasn't enough for Fern - Congrats, Ms. Mallis)
Mallis' debut on QVC is big as it's proof the Fashion week elite are finally admitting they must connect with every day fashionistas as well as the importance of Fashion week being about now more than the future. With QVC as her platform, Mallis is likely to become a household name like makeup maven Mally Roncal. That kind of publicity is priceless for Mallis and Fashion Week.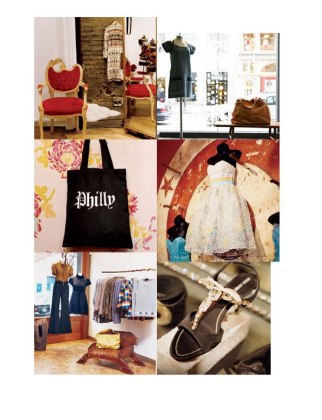 Tuesday morning Lucky Magazine released its top 25 cities in the country to shop. See the entire list, here
Philadelphia is No. 14.
I love Lucky Magazine, but darn it we could have broken in to the top half, at least. We have some absolutely great shopping here from Anthropologie to Third Street Habit.
Fashion fans have waited awhile.
But finally we got to see David Beckham's underwear ad during the Super Bowl. Beckham poses in his underwear to the soundtrack of The Animals' Don't Let Me Be Misunderstood. For more details on the yummylicious ad, read here.
I predict the tighty-whitey is on its way back. But that's another column. :)
It's official.
Madonna may have looked odd in her sequined Thor outfit, but she rocked out old school style in Givenchy Haute Couture
Nice.
So it's clear that Madonna rocked it during Sunday night's half-time show. I mean she "Vogued" for crying out loud and more than 20 years later after that song hit the scene, the performance was still appropriately hot for the 2012 Superbowl. I almost forgot it was 2012.
But... did you fashionistas peep that bald headed chocolate giant, Cee Lo Green? I mean, I think the bold, yet amusingly attitudinal singer actually upstaged Nicki Minaj - - at least fashionwise. Homeboy had the nerve to wear a sparkling choir robe when he performed "Like A Prayer." with the original Material Girl. What a doohickey! What an ensemble? A sparkling choir robe? I can't believe it. I wonder who designed that outfit. I couldn't take my eyes off of it. I hope this look doesn't influence church fashion. It's like the club meets the astro turf. What do you think?
In other Superbowl fashion news, to put it simply, David Beckham looked hot in his H&M undies commercial. I'll follow up on that tomorrow.