Hollywood's brightest stars sparkled at Sunday night's Academy Awards in gowns frashioned from nude metallics and white shimmer, wrapping up a nearly flawless red carpet season. For more Oscar picks, read my column
Here are my top Oscar picks.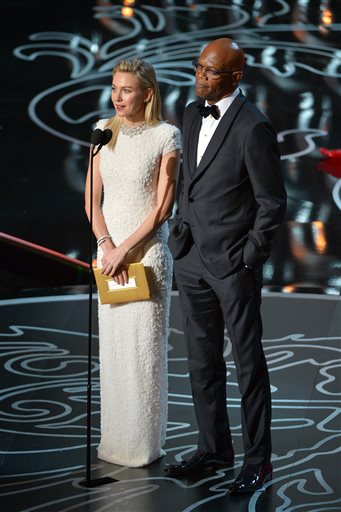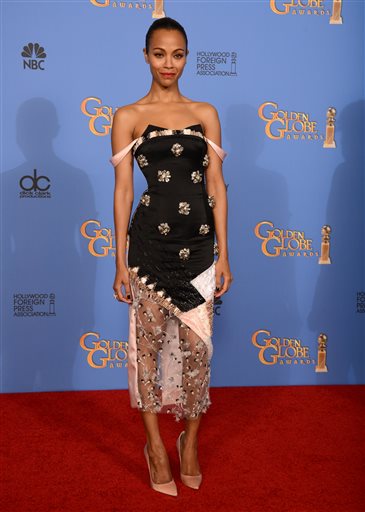 Yes. Most everyday folk still don't know who Prabal Gurung is.
The edgy king of color-block known for lighting up his New York runways with vibrant colors. But the creavtive genius did make a name for himself with his exclusive to Target last January.
The designer sent two phenomenal and exciting looks down the red carpet - both from his upcoming fall 2014 collection. How is that for foreshadowing New York Fashion Week?
Elizabeth Wellington

, Fashion Columnist
It's easy to say Drew Barrymore totally bombed in the maternity gown she opted for Sunday night's Golden Globe awards. While the dress was far from flattering, I will say that she was totally bold in her floral pick. I mean wearing a maternity dress where the flowers literally jump off your body when that very pregnant borders on crazy. That was truly a gutsy choice, and surprising since the gown was by demure designer, Monique Lhuillier.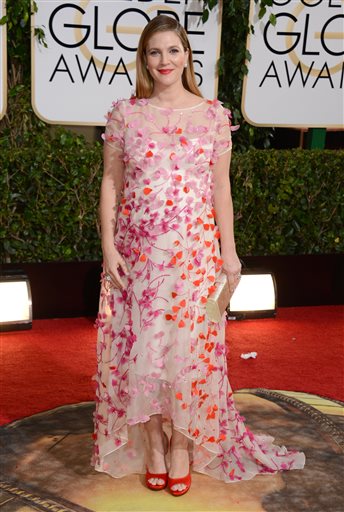 Kerry Washington gets the nod for the classiest maternity gown going with the cloudy green Balenciaga. The most appropriate choice, yes? But was it the most fun?
Poll: Who did the babybump best?

(24 votes)
Oh Wow!
The actresses who lit up the red carpet at Sunday night's Golden Globes donned some funkiness.
I think the gowns were amazing. They were swanky. yet classy. We're talking edgy, sexy and totally brimming with personality.
The temperatures soared past 80 degrees last week, and if you're anything like me, your closet is still looking dark and woolly. And that spring pedicure? Well you don't have it, yet. Here are some tips on how to transition from winter to spring - chicly.
1. Wear knee-length boots sans pantyhose. This is a fun way to go bare-legged without being cold - you know how those early summer nights can get chilly - and get the last few wears out of your boots putting them in storage. I like the boots with a knee-length midi skirt or a short, ruffled A-line.
2. Wear your filmy summer dress with a chunky cardigan. This summer it's all about mixing textures, so we say take it all the way downtown - as in Soho - with a light floral print dress (Last year's is fine.) Pair it with a neutral cardigan. This look is best in clean fleshy tones. And, of course, don't forget the boots.
If you love Rebecca Taylor like I do: Here is an event for you.
Peter Kate Boutique will host a trunk show featuring Rebecca Taylor's fun, flirty spring pieces. Representativees from AG Jeans and trendy accessory company Theodora & Callum will also be there
Come check it out, Thursday, April 11th from 11 a.m. to 7 p.m. There will be complimentary cocktails, crudites too.
Lilly Pulitzer, the grand dame of all things girlie, preppy-chic, has died.
She died at her home Sunday afternoon in Florida. She was 81.
What started as a simple dress Pulitzer had designed for her to hide orange juice stains - her first venture into business was selling fresh-squeezed juice near her husband's groves - is now known world- wide as the world's most colorful ready-to-wear women's wear brand bursting with tropical prints, bold colors and joy.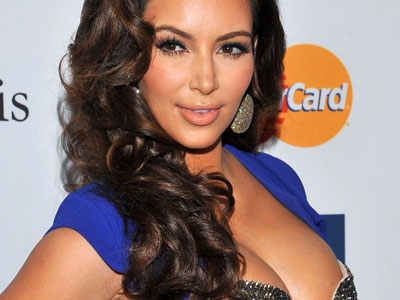 Kim Kardashian's beauty practices are becoming a bit much for me.
First it was the facial using her own blood. Gross. Now, Kanye West's pregnant girlfriend is tweeting pics of her face covered in accupuncture needles. This, courtesy of the Huffington Post.
We know accupuncture is relaxing. But this visual is just too much information. (Funny, we still felt the need to share it, eh?)