Willow Smith As A Vegas Girl? Seriously?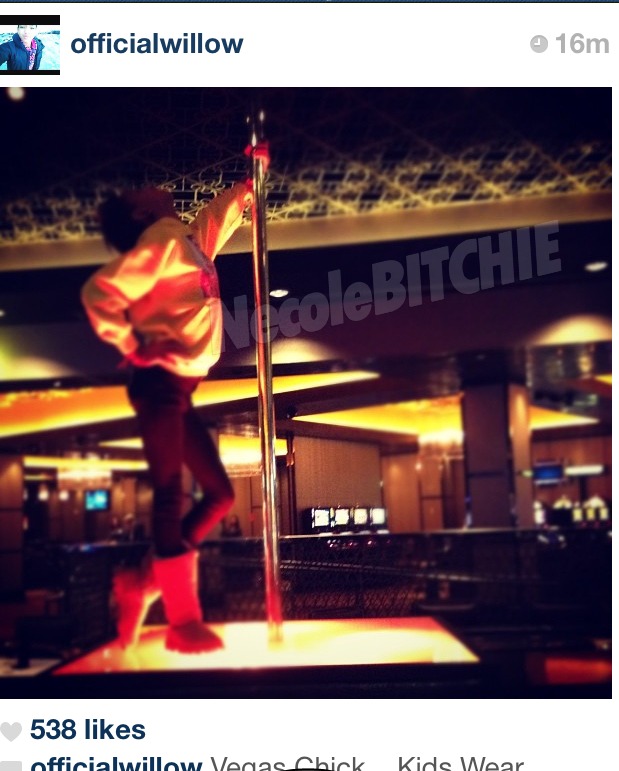 The Philadelphia Inquirer Blog - Mirror Image
Willow Smith As A Vegas Girl? Seriously?
It was only a matter of time before little, Miss-I-Shake-My-Hair-Back-And-Forth would find herself in a less than age appropriate position.
According to the Madame Noire blog, yesterday, young Willow posted a photo of herself on her web site playing around on a dancer pole with a caption reading "Vegas Chick.." The photo quickly disappeared but not before several web sites, including Necole Bitchie, and more than 500 viewers saved the file to their desktops.
Now I like Willow Smith. She's just as adorable as she can be. But we don't want her to be the next Lindsay Lohan, ya dig?
Children are just growing up so fast. It's kind of scary.
Today my colleague, Jenice Armstrong, wrote a story about a local mom's new picture book entiitled "If You Give A Girl A Push-Up Bra." The book is a cautionary tale and definitely on the extreme side. But it still makes you think about what happens when parents let their children grow up too fast. Maybe Will and Jada need to take a look at it.
What do you think about it? And might this issue have anything to do with the rumors of an impending Will & Jada divorce? Who knows?