Michelle Obama Does Not Have a Relaxer!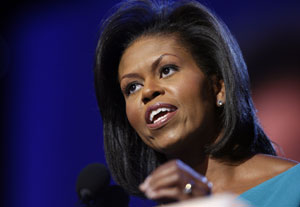 The Philadelphia Inquirer Blog - Mirror Image
Michelle Obama Does Not Have a Relaxer!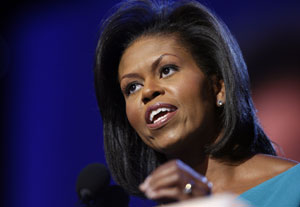 That's according to her stylist at Frederic Fekkai. Word on the street is that Johnny Wright of Frederic Fekkai in Melrose, California is responsible for her silky, perfect coif that women just can't stop talking about. Basically Michelle is all about natural hair and doesn't like chemicals in it AT ALL. (I can't stop grinning about this.) I figured as much. Look at her daughters' hair. So, Wright simply blows it out. Michelle met Wright when she was shooting the Ebony cover and he has been her personal stylist ever since. How does he do it? What does he use? Inquiring minds want to know. I WILL get to the bottom of this. Stay tuned.