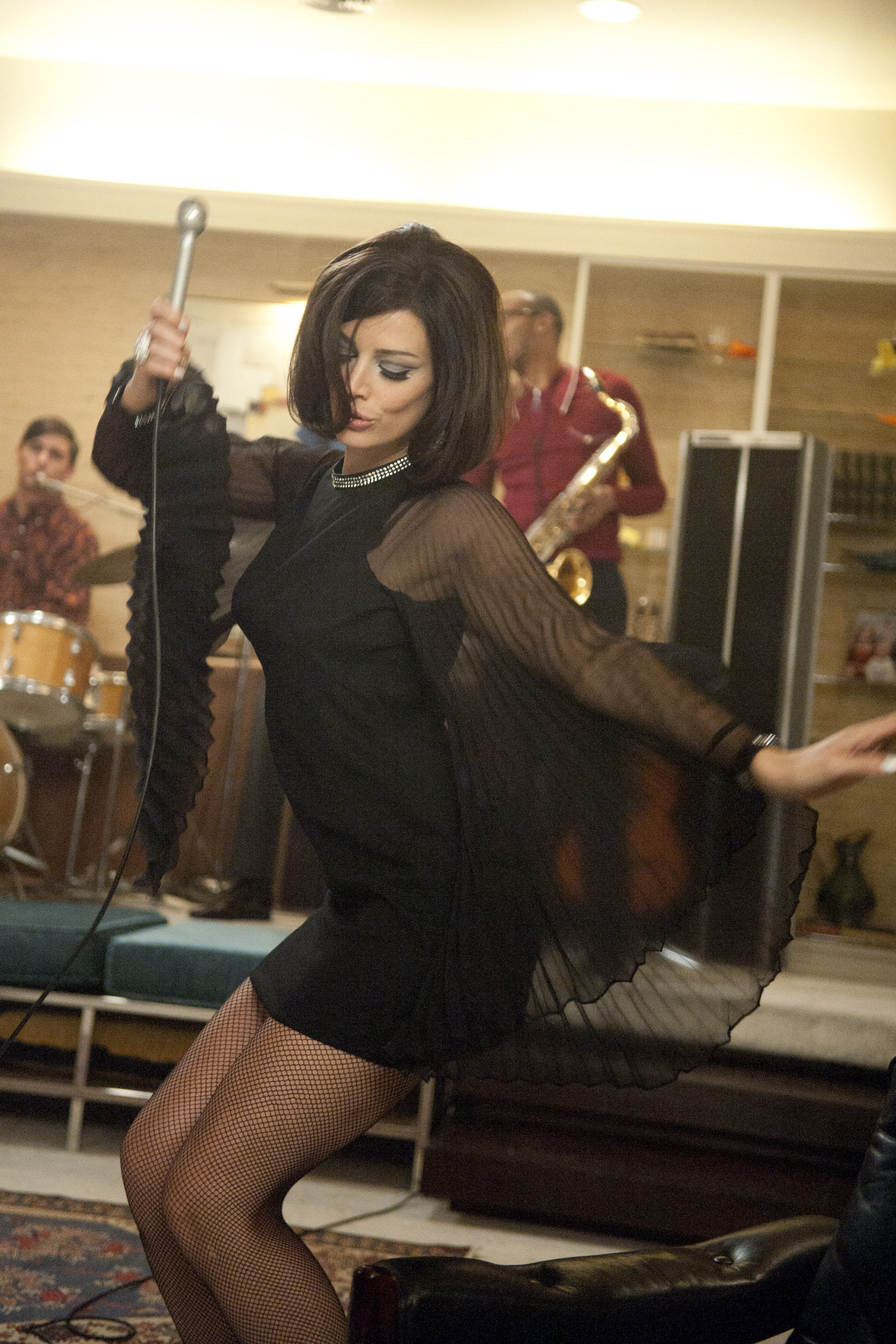 Admittedly, I jumped on the Mad Men hype late.
But I'm down with it now and I have to say, Jessica Pare's character, Megan Draper gives me fashion chills.
Sunday's ensembles, were absolutely yummylicious.
I loved the sleek, orange, short-sleeved shift she wore early in the episode and I was enamoured by this black mini complete with of-the-moment, sheer long sleeves. (We like to refer to them as illusion sleeves in the fashion world.) I'd wear that dress today with sheer black pantyhose and be right on fashion point.
Speaking of Ms. Megan Draper, I'm not alone in my affinity for the little diddy Megan sang to her hubby, Don, for his 40th birthday. The tune, French 1960s pop hit "Zou Bisou Bisou" is still turning around in my head.
The Wall Street journal reported Tuesday morning that Lionsgate released the song on iTunes shortly after Mad Men aired Sunday night.
A limited-edition, 7-inch vinyl version, including the "Mad Men" theme "A Beautiful Mine," is available for sale through AMC's website and soon will be available at Amazon.com before a wider retail release.
Civil Rights marches, fashion and music.
Who knew the 1960s would be so relevant in 2012?