It's easy to say Drew Barrymore totally bombed in the maternity gown she opted for Sunday night's Golden Globe awards. While the dress was far from flattering, I will say that she was totally bold in her floral pick. I mean wearing a maternity dress where the flowers literally jump off your body when that very pregnant borders on crazy. That was truly a gutsy choice, and surprising since the gown was by demure designer, Monique Lhuillier.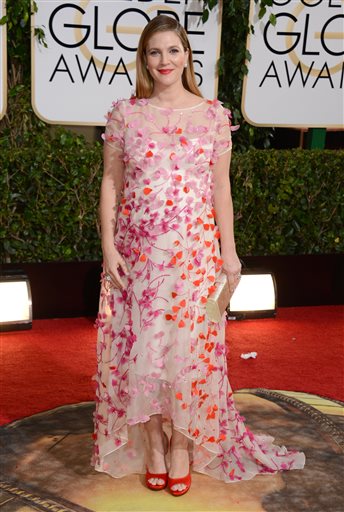 Kerry Washington gets the nod for the classiest maternity gown going with the cloudy green Balenciaga. The most appropriate choice, yes? But was it the most fun?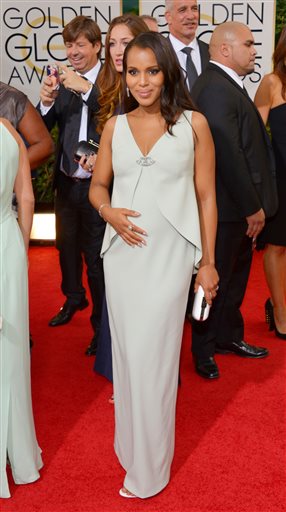 Nope. That award goes to Olivia Wilde, who took emerald green, the 2013 color of the year, and with the help of Italian designer Gucci added major sparkle an life. Wilde definitely did the babybump best. Thoughts fashionistas of Philly?
P.S. Sleeves are the new black in evening gowns.