As usual the celebs brought the fashion fire at the 84th Annual Academy Awards. I watched the red carpet at The Ritz Carlton's Oscar party alongside some of the city's most fashionable including colleague, Jenice Armstrong, fashion/blogger Jimmy Contreras, publicist Matthew Vlahos, boutique owner Joan Shepp, jeweler John Wind, fashion professor Emil DeJohn and president of the Accessory's Council, Philadelphia's own Karen Giberson. There was lots of shrieking and fashion talking. But we loved, loved, loved the glam looks.
Here are my choices for the best and worst of the night.
Best Dress
Michelle Williams in red-orange Louis Vuitton gown with peplum detailing.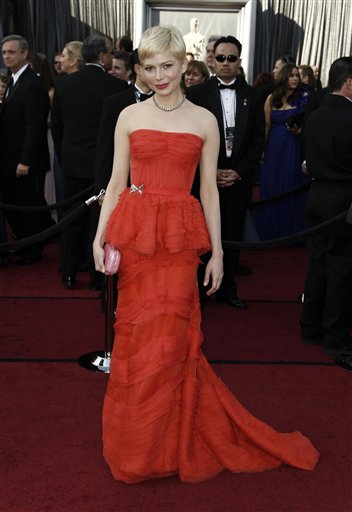 Worst Dress
Jessica Chastain in strapless black Alexander McQueen that featured horrendous golden stitching.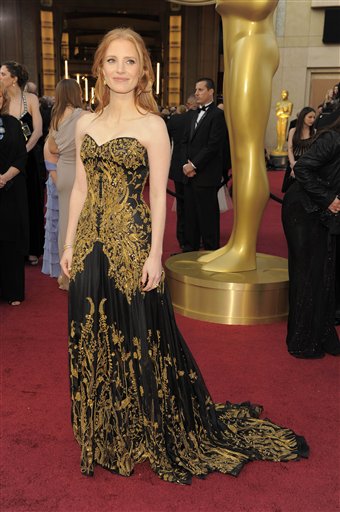 Favorite Look
Viola Davis in Kelly green Vera Wang with pleated detailing in the skirt. Lovely. She gets double-shoutouts for not hiding behind the wigs anymore and wearing her hair in a short afro. Kudos.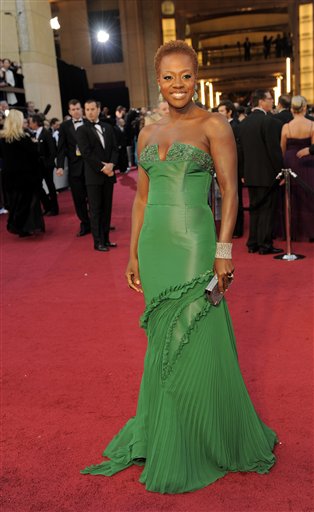 Most Predictable.
Jennifer Lopez in Zuhair Murad. The dress was hot, yes. But I'm over J-Lo with the deep V decolletage and cutouts. So late 1990s. As was the high-bunned hair.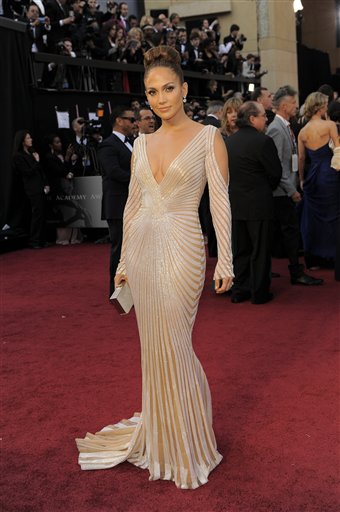 Best Looking Couple: Angelina Jolie and Brad Pitt
Angelina may have looked anorexic in her black Versace, but the noir dress was smoking hot. Brad Pitt worked his Tom Ford tux as well. Note: We like Angelina's hair the lighter shade of brown instead of vampire-black.