Chris Brown is Bugging Out. He Sure Looks Scary?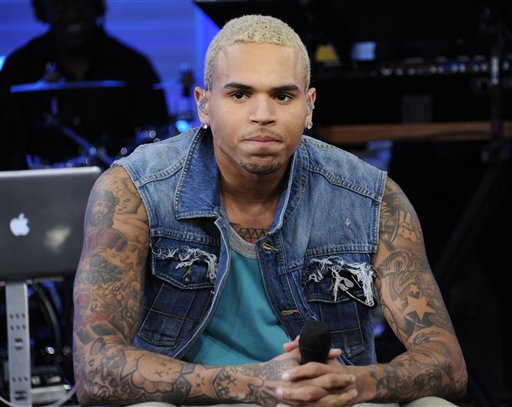 The Philadelphia Inquirer Blog - Mirror Image
Chris Brown is Bugging Out. He Sure Looks Scary?
By now we've all heard about Chris Brown's ballistic behavior on Tyesday morning's Good Morning America while he was promoting his new album, F.A.M.E short for for Fans, Are, My Everything (Yeah, Okay, Whatever.) Personally, I'm just glad Brown acted a fool once the camera's weren't rolling, because to go nutso while being interviewed by the esteemed Robin Roberts. Yeah. Yeah. Robin did take it a bit too far when she kept insistting Brown chat her up about his relationship, or lack thereof with Rihanna. But baby, it's never appropriate to throw a chair through a window. Never. Ever.
However, my bigger issue with Chris is an aesthetic one: What's up with the blond hair, man? Yikes, And why all the tattoos? Those are awful. He looks violent. Is he auditioning for a role as a skin head? What happened to my sweet, handsome C-Breezy? Does his look scream anger management? Unstable fashions? Clearly. What do you all think?