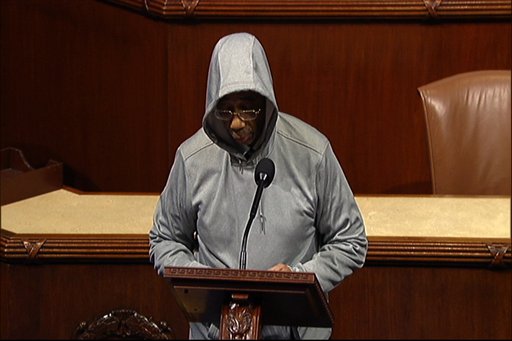 Senator Bobby Rush of the First Congressional District of Illinois donned a hoodie and sunglasses today on the House floor. He wore ensemble in honor of slain, Florida teenager, Trayvon Martin.
Rush was escorted out. Bad fashion choice, maybe?
Hmm.
Some say Rush's actions help promote the anti-racial profiling symbol the hoodie has become. Others may think Rush looks, well, rather ridiculous - especially with those sunglasses.
What do you think? Do hoodies have a place on the House floor in solidarity with Trayvon Martin?
To read more about how hoodies have become a symbol to protest racial profiling in the wake of Trayvon Martin's death, click here.