Yes. Most everyday folk still don't know who Prabal Gurung is.
The edgy king of color-block known for lighting up his New York runways with vibrant colors. But the creavtive genius did make a name for himself with his exclusive to Target last January.
The designer sent two phenomenal and exciting looks down the red carpet - both from his upcoming fall 2014 collection. How is that for foreshadowing New York Fashion Week?
Great gowns.
Do you like, Philly?
Not only are the colors great on Sandra Bullock. This fit right here is fabulous.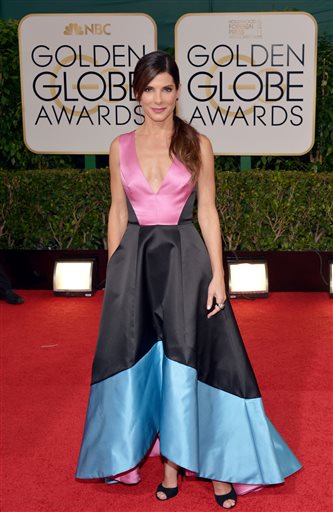 On Zoe Saldana this gown is a refreshing take on the 1990s slip dress. Swet and sultry. I so love it. Mixed media is the future.