Archive: March, 2010
Zoe Saldana's purple Givenchy wins the worst gown closely followed by Charlize Theron's odd Christian Dior. We like Saldana's choice of shade, and the jeweled top wasn't so bad, but the way too fru-fru, over hombred, what-kind-of-slit-is-that-skirt just didn't work. And Theron's boobalicious pick was a total fashion thumbs down. Better luck next year, maybe?
Honorable mentions go to Maggie Gyllenhaal who was striking - if not too skinny - in her watercolor, strapless Dries Van Noten. A pregnant Paula Patton reminded me of a vibrant sunset in her Carolina Herrera. The silhouette was a bore, but the bold shade of orange amped it up. And Queen Latifah keeps upping her fashion game. Her silver jeweled off-the shoulder pink Badgley Mischka Couture was a stylish departure for Latifah's penchant for all things Goddess. And of course, Gabourey Sidibe looked fabulous in her Marchesa. Her personality shined through the dark navy blue.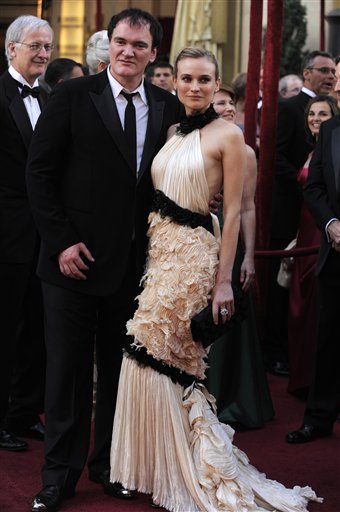 My No. 5 pick is Diane Kruger's Chanel. This dress was a fashion gem. After Sunday night's dresses, I realized I'm partial to halters. My favorite part of this dress is the combinatin of textures. The pleated, halter bodice meshed beautifully with the sheered tulle center. Then the hem was slightly fishtailed into the pleated fabric again. The black ribbons separating each texture was unique, if not typical Chanel. Another good choice.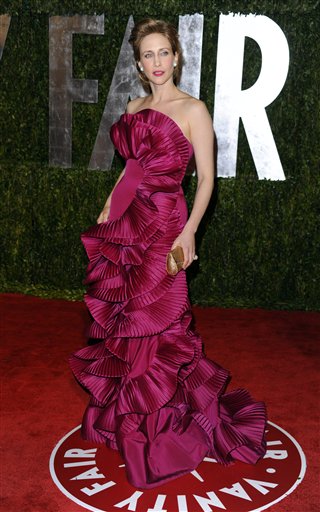 Vera Farmica wins the No. 4 spot. Vera Farmiga's cabernet Marchesa was hot. Usually I'm not a fan of Farmica's look. But I'm partial to the color and the pleated fan detail was nothing short of phenomenal. This was an emotional dress. The shade was nothing sort of alluring and the silhouette was fairy princess meets wicked witch and that equaled a strong feminine look. Another fantastic choice!
My third choice was Sarah Jessica Parker's butter yellow jeweled Chanel Couture. It was a piece of art. Check out the construction: Last night I could only see what I thought was a jewled halter top. (I think in true Carrie Bradshaw fashion she simply draped a ribbon around her neck) But the glance from behind is just as beautiful. The silver clasp in the back near the hem was a nice touch. And who knew there was such a sexy, deep plunge in the back? This was a fantastic dress.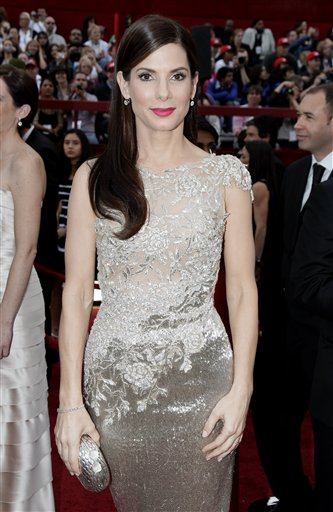 My number two pick is Sandra Bullock's capsleeved Marchesa. I loved the combination of the sheer lace bodice and sparkling gold bottom. A fantastic fit. An unforgettable look. An antique beauty. The hair off to the side was also noteworthy and the red lipstick was Hollywood glamour at its best.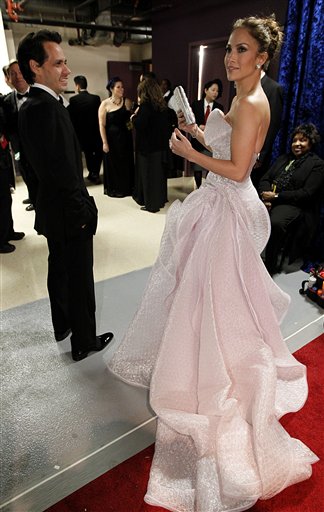 At first glance, the Oscar dresses appeared underwhelming. But at careful glance, the Oscar gowns were a sparkling bevy of old Hollywood elegance. Here are my top five gowns: Jennifer Lopez ice-pink strapless Armani Prive bordered on amazing.