Archive: January, 2010
I've been tardy on reporting on first lady Michelle Obama's new hairdo.
But Wednesday night, Mrs. Obama's shiny, chin-length bob was nothing short of perfect. Her deep purple pleated a-line skirt and matching crew neck sweater - courtesy of Isaac Mizrahi - added a hint of evening shimmer to the cold weather ensemble. And of course, Mrs. Obama wouldn't be Mrs. Obama without her signature pearls. Did you like Mrs. Obama's look last night? Is she evolving into a more sophisticated first lady? To read more about Mrs. Obama's latest looks click on Mrs. O.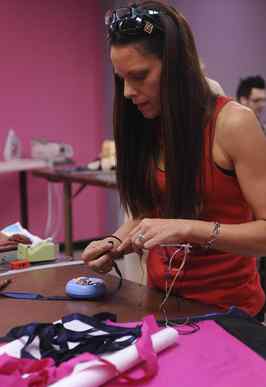 Man that was fast.
In one week. Out the next. That's what happened to Pamela Ptak, the 47-year-old Drexel University professor who was eliminated Thursday night from Lifetime's fashion reality television show, Project Runway. (Glad I set the DVR.)
The 15 designers' challenge was a good one. They were instructed to turn a potatosack into something so fantastic the model could wear it to a cocktail party. The winner, Jay Sario, frayed his burlap with such detail the mini skirt looked like feathers. It was a good look.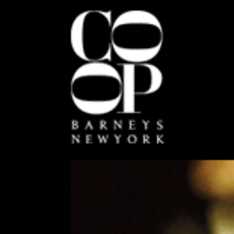 We are more than just a city of cheesesteaks and Eagles football.
So the Center City District along with The City of Philadelphia and a host of other organizations, that tout the livability of Philadelphia, are working together to lure high-end fashion boutiques to town. Read the story here. The plan is called The Philadelphia Retail Marketing Alliance.

Does that mean Christian Louboutin and Jimmy Choo stores are on the horizon? Will Diane von Furstenberg, of wrap dress fame, open a shop right here on Rittenhouse Square?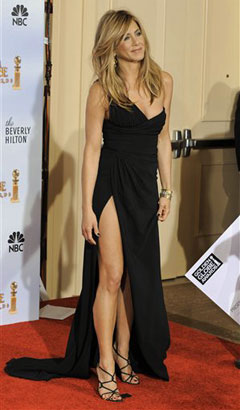 Another favorite gown on the Golden Globe red carpet Sunday night was this black thigh-high Valentino worn by Jennifer Aniston. Personally, I like the sexier side of Jennifer, but many of you are saying Aniston is trying too hard to be like Angelina Jolie. Nonetheless, I think this gown had major class and sex appeal. What do you think?
To read more about trends on the Golden Globe red carpet Sunday night, click here.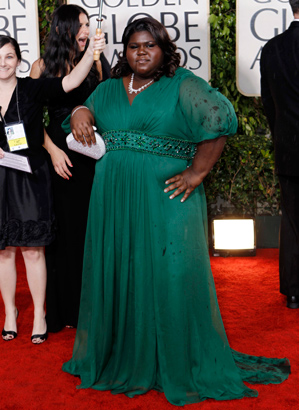 Gabourey Sabide, eschewed sparkles and one-shouldered gowns for an emerald green goddess style dress by L.A.- based designer to the stars, Kevan Hall. (Emerald green appears to be another budding shade in red carpet fashion.) Sabide looks confident. Who says you have to be a size 2 to work the red carpet? Was this a good choice for the talented star of Precious?
Sometimes Tina Fey has fashion hits. But most of the time she misses, terribly. Fey's tiered, strapless snakeskin Zac Posen gown bordered on gruesome. I so didn't like this. The fashion thumbs down also went to Julianne Moore's blackish, grey, strapless Balenciaga. What is that front slit all about? The color was almost as bad as the odd silhouette. What was your least favorite gown of the night?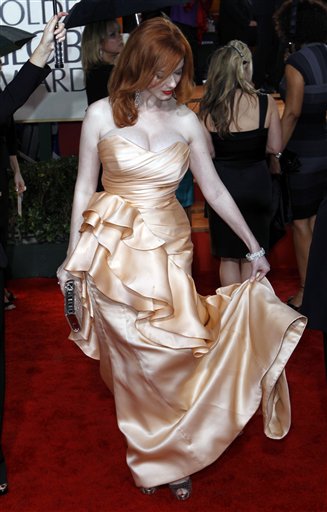 We love, love, love this dress that Project Runway winner, Christian Siriano, designed for Mad Man star, Christina Hendricks. Twas FIERCE! (Tacky finger snap here.) The classic gown meets goddess combination really worked. The ruffled tiers were soft, yet their placement was striking. And most of all, we love how the soft peach complimented Hendricks red hair. The spillage, however, bordered on too much. But we loved it. Definitely second runner up.
Golden Globe best supporting actress winner, Mo'Nique, looked fantabulous in her strapless Reem Acra gown. Mo'Nique won for her heart wrenching performance in Precious. So classy. So wonderful. So appropriate. Acra did an amazing job accentuating Mo'Nique's curves in a hip non-tent like way. We also loved Mo'Nique's hair. That tight chignon and classy look almost made me forget her scary portrayal of Mary, Precous' evil mom.