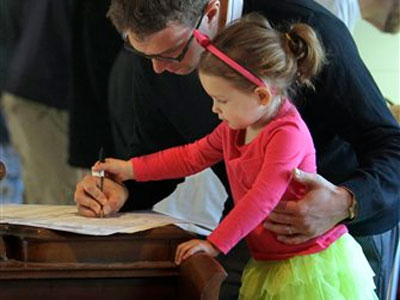 Whether President Barack Obama or Republican challenger Mitt Romney claims victory Tuesday night let's just hope little Quinn Ferra of Sacramento, Calif - who has the best election outfit I've seen so far - has a wonderful, bright future.
She accompanied her dad, Scott, to the polls Tuesday morning.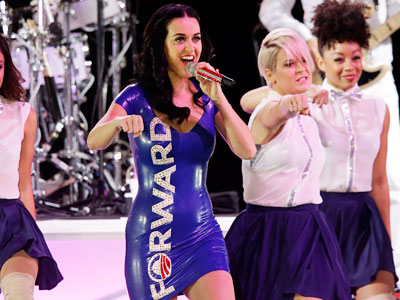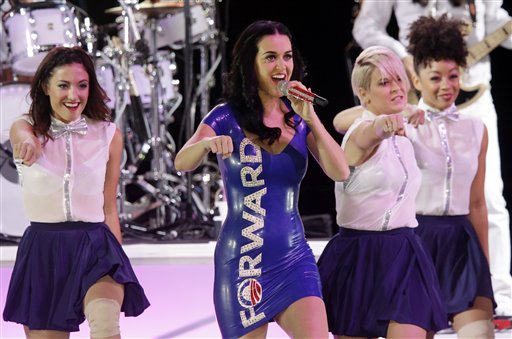 Los Angeles-based designer, Abigail Greydanus. According to her web site, Greydanus is a costume designer that specializes in latex garments. Some of her clients include entertainers Lady Gaga, Kat Graham, Porcelain Black, Sophia Vergara and Carmen Electra. She moved to Los Angeles in 2004 to attend the Fashion Institute of Design and Merchandising.

Good job, don't you think?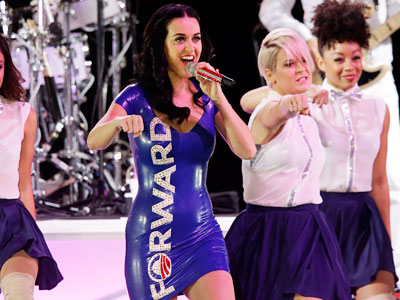 Talk about fashion forward!
The body-skimming cobalt blue rubber dress singer Katy Perry performed in at President Barack Obama's Milwaukee rally Saturday afternoon was phenomenal. It was perfectly - I mean perfectly - molded to the singer's 28-year-old flawless body. But the best part was how Obama's slogan, "forward" snaked down the right side of the dress. Slick!

Oh, and the sparkling high-heeled Mary Janes she wore - perfectamundo!

Olympic gold medalist Gabby Douglas graces the cover Essence magazine's December issue. The gold medal around her neck beams; a reminder of Gabby's amazing athletic strength. She's rocking the heck out a strapless little black dress (It's Notte by Marchesa for those that must have it.) Her teeny tiny waist is wrapped in a glittering gold bow. And her hair is flawless, but it's supposed to be - she's in glamazon mode.

I think Gabby looks great: So glam. So phenomenal. So beautiful.
And more importantly highlighting Gabby on the magazine's annual Women of the Year issue helps bring home the message that a healthy lifestyle is real beauty.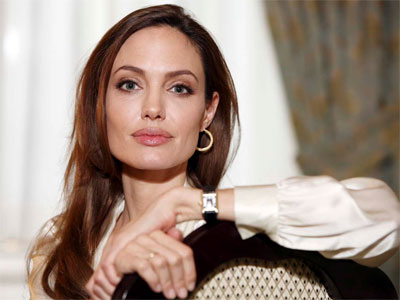 Word on the blogosphere is actress Angelina Jolie picked L'Wren Scott to design her wedding gown.
The Daily Mail reported Thursday morning Jolie, who will be marrying Brad Pitt of course, chose Scott because the designer "understands her body most."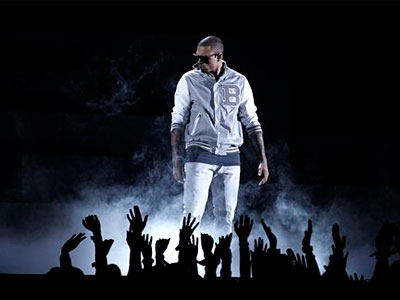 What would possess Chris Brown to dress up as a member of the Taliban for Halloween? Is it me, or is this just in completely poor taste? Hasn't he already done enough to scare women? I just don't get it. Thoughts?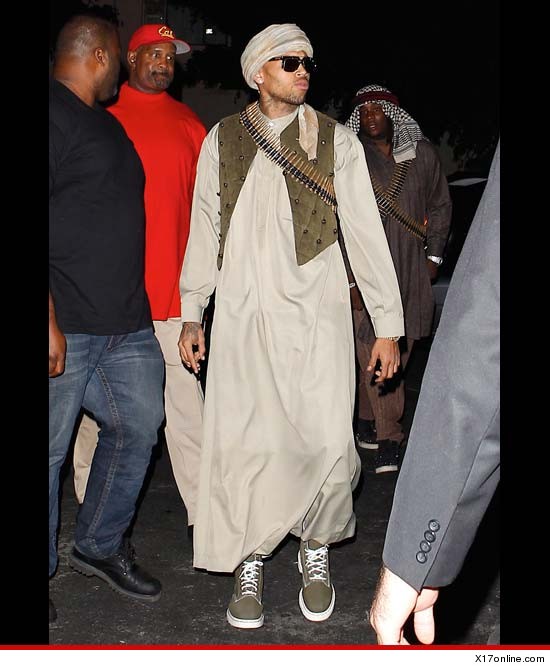 Halloween? Really. Who has time to think about trick-or-treating when we've spent the last five days scared to death from Hurricane Sandy? Some of us are still without electricity and internet access. What is scarier than that?
I was oficially over all things that go boo in the night until I found this photo floating around Facebook this afternoon. Aren't these the cutest versions of Fat Albert and Cosby Kids ever - (FYI Fat Albert and the Cosby Kids were based on the childhood antics of famous Philadelphian Bill Cosby. The cartoon, that ran through the 1970s, used the junkyards of North Philadelphia as its backdrop.)
If this isn't a Philadelphia-appropriate Halloween costume, I don't know what is.
In need of some funky specs?
Then look for the Warby Parker schoolbus parked in your hood. The locally born eye wear company is in the midst of The Warby Parker Class Trip and we are the third stop on the 9-city tour. It started October 10 in New York and will wrap up in Los Angeles in February.
Think of it as a yellow cheese bus turned traveling pop-up shop.