Okay, I have to admit it, I'm obsessed with Jill Kelley's closet
And the sad thing is there is a chance I'll never learn the designers behind Jill Kelley's phenomenal dresses because fashion designers don't want to be connected to this scandal at all.
"They will never admit it," said my friend Sean General, a New York fashion insider who has branded designer labels including Shamask, David Rodriguez and Nima. "They just don't want their names connected with this kind of scandal.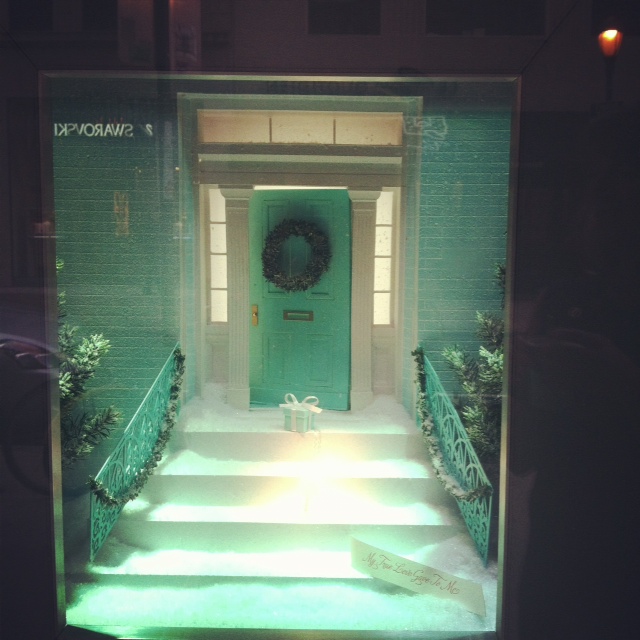 And speaking of holiday windows, I wanted to leave you with these images before we part for Thanksgiving break. What a winter wonderland Tiffany's put together. The theme is home for the holidays. My girlfriend said this window is enough to drive women crazy. I can't help but agree. These windows sure make me want to swoon for the blue Tiffany's box.
If you see any great winter retail windows, let us know and we'll feature it in Mirror Mirror this holiday season.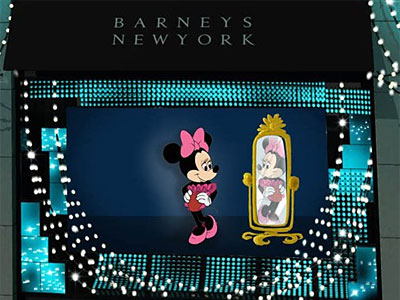 Despite the controversy, Barneys New York store windows featuring slightly controversial Disney's Electric Holiday film starring Minnie Mouse is too cute.
Here is the plot in a nutshell: Minnie Mouse goes to Paris and is perusing store windows when she spots a to-die for Lanvin dress. The ruffled, strapless frock sends Minnie into a daydreaming frenzy starring not just her animated buddies, Mickey, Daisy Duck, Goofy, Princess Tiana and Snow White, but also some of the fashion industry's heavy hitters in cartoon form. Minnie is photographed by Steven Misel, her makeup is touched up by Pat McGrath and celebs Sarah Jessica Parker, Lady Gaga and Naomi Campbell sit in the front row of the Disney characters' runway show along with fashion journalist Suzy Menkes of the International Herald Tribune and Franca Sozzani of Italian Vogue.
Tinkerbell sprinkles some fairy dust Minnie, Daisy and Mickey Goofy and turning them into tall, thin fashion models and the emerge down the runway form a stage fashioned into mouse ears - love it. Daisy Duck rocks Dulce & Gabana while Princess Tiana opts for Proenza Schouler and Mickey Mouse struts in Balenciaga.
Monica Botkier of the Botkier bag is at Delaware boutique, Peter Kate this afternoon for a trunk show.
Botkier is one of the many featured designers at Peter Kate's "girls night out" event. She will sign bags for ladies looking for early holiday treats. The store also carries Nicole Miller, Diane von Furstenberg, Tory Burch and Kate Spade. But Botkier will be the only designer at the party.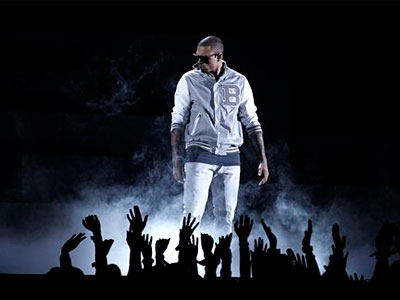 And in why won't he go just go away news, Chris Brown signed a contract with Wilhelmina Model's Artist management division.
It's a shame, because I used to like C-Breezy. But he's so rude, so angry and so unnecessarily tattooed that I don't think he'd be a great spokesperson for the happier things in life: fragrances, fine wine, great fitting jeans. Nope, it's just not working for me.

Another SMH fashion moment.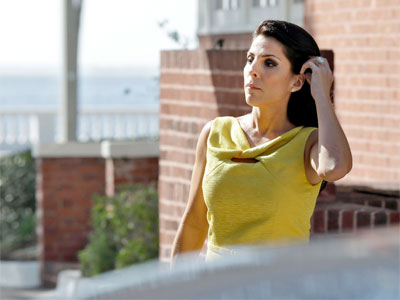 Say what you want about Jill Kelley, but home girl is really working this canary yellow sheath complete with little keyhole and skinny belt. She expertly paired the look with nude pumps.
Talk about dressing the part.

Kelley set off the murky General Petraeus business by flagging threatening emails she received from Petraeus' paramour, Paula Broadwell. Kelley hired crisis manager Judy Smith - the woman whom the ABC's Scandal is based on - to handle the drama.

Elizabeth Wellington, Fashion Columnist
Wondering what the "it" bag will be in spring 2013?
This past weekend fashion insiders started predicting Karl Lagerfeld's Lego-style clutch will be, well, ... it.
The bag debuted during Chanel's spring runway show. It comes comes in pink, green, yellow and pink and a clear black and white version.

Not only are Sasha Obama's hot pink on pink Nike Dunks incredibly cute - you have to love the fact she's rocking them as she's about to board Air Force One leaving Chicago O'Hare International Airport.
Air Force One sneakers are like the grandparents to Nike Dunk. What other kid could say they wear Air Force Ones on Air Force One? Cool.
The high tops appear to be the hot pink on light pink colorway and cost about $110.