Archive: October, 2012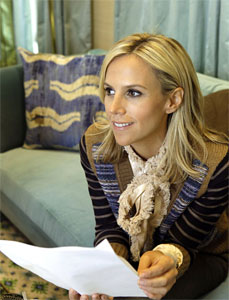 This just in:
Our own Tory Burch will be the subject of a one on one interview Thursday night at 10 p.m. on NBC's "Rock Center with Brian Williams."
Since launching eight years ago, Burch's designs have turned into an international fashion empire. The mom of three sits down with Harry Smith for a stylish one on one chat. I'll be tuning in.
Visit msnbc.com for breaking news, world news, and news about the economy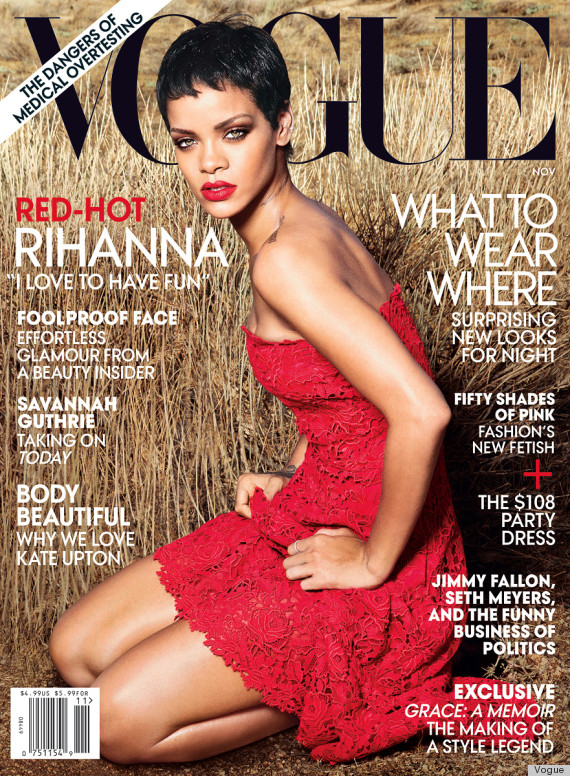 Rihanna makes the cover of the November Vogue according to an article in The Huffington Post. We love the look - lace is all the rage - and thank the style Gods Rihana's do is back to black. is black again. (We were so over the fire engine red.) What do we think about Rihanna on Vogue? Is there just way too much Ri-Ri out there? Don't we just want her to behave? And girl, please be careful with Chris "C-Breezy" Brown. That is all.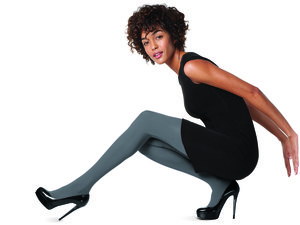 You may have first noticed the color on Michelle Obama's nails during her Democratic National Convention speech. Maybe you took note that more than a handful of young actresses wore the shade at last month's Emmys. Or perhaps you're even considering it for your kitchen walls, living room sofa, or your next must-have boots.
Once the domain of basic boardroom pantsuits and pencil skirts, gray — and all of its relations from silver to slate — is this season's breakout shade.
For more on the emergence of gray as a fashion color, read Wednesday's Style & Soul story.