Stacy Keibler Wins with George Clooney and Valentino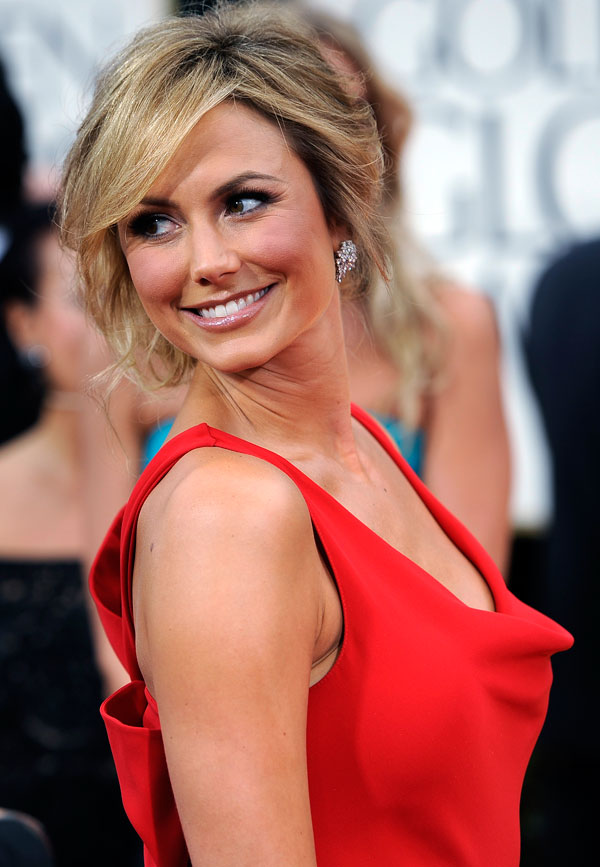 Of course Stacy Keibler's best accessory is yummy boyfriend George Clooney, but she made a fashionably fantastic choice with this red Valentino. Good choice in date - and of course, the dress.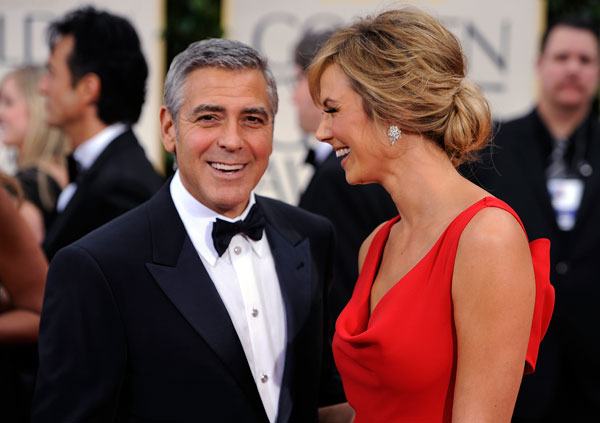 Reese Witherspoon radiant in Zac Posen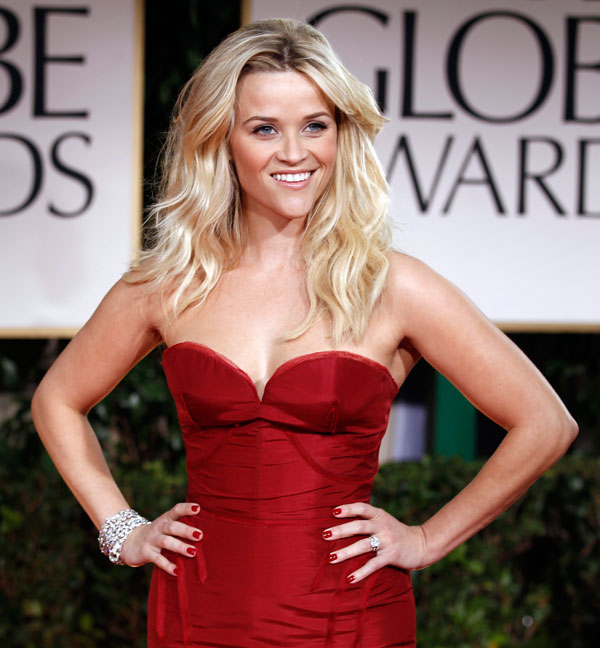 We'd be remiss if we didn't mention this radiantly red Zac Posen donned by Reese Witherspoon. Witherspoon owned this classic look: the golden tresses, the full red lips and this bold dress that hugged her frame in all the right places. Definitely a red carpet winner. Do you agree?
Madonna smoking in Reem Acra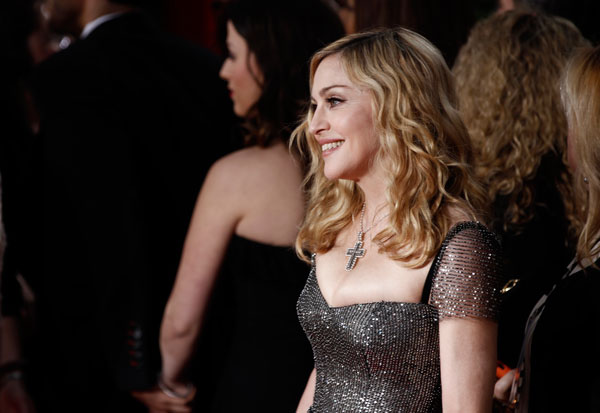 Madonna was awesome in Reem Acra. Talk about hot at 50! Love the mesh capped sleeves. Love the hair. Love the makeup. Her first Golden Globe appearance in eons was definitely the right choice.
Sarah Michelle Gellar and Paula Patton: Stunning In Monique Lhuillier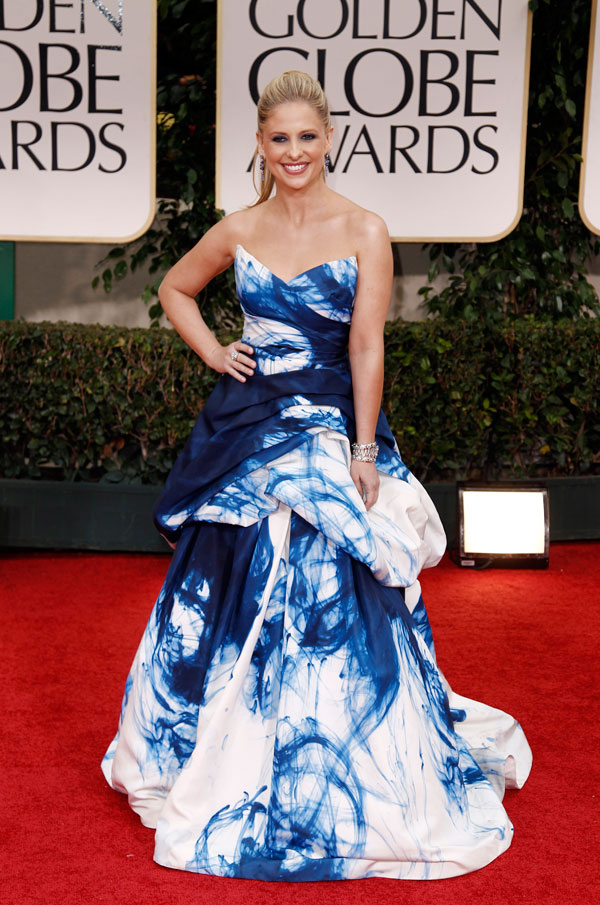 One of my favorite picks of the evening. This gown is edgy and soft at the same time. The tye-dyed ocean blue strapless Monique Lhullier is just about my fave dress of the evening. Major drama. Paula Patton also wore a Monique Lhullier, her's was strapless lemon sun burst yellow featuring a sophisticated mermaid gown. Talk about a showstopper.
Rooney Mara's Black Nini Ricci Was Awesome
The Twitter world disagreed with me, but I liked Rooney Mara's black Nina Ricci. In fact, I liked all of this year's Golden Globe attendees who erred on the side of noir because the detailing was nothing short of amazing. Mila Kunis' wore a one-shouldered black dress. and Kate Winslet was quite striking in her black on white gown with jeweled belt. But back to Mara's dress, it featured a deep V - which was one of the Globes' runaway fashion trends - and a geometric bodice with square cut outs. Her simple ponytail worked well. It was a different kind of red carpet dress for a different kind of actress.
Angelina Jolie steals the Red Carpet
I thought I was over the one-shoulder dress until Angelina Jolie nailed the look in this glowing white dress that fit her like a glove. The pop of red was amazing and sleek. We just love this look. The gown was Atelier Versace. Wonderful choice.