The temperatures soared past 80 degrees last week, and if you're anything like me, your closet is still looking dark and woolly. And that spring pedicure? Well you don't have it, yet. Here are some tips on how to transition from winter to spring - chicly.
1. Wear knee-length boots sans pantyhose. This is a fun way to go bare-legged without being cold - you know how those early summer nights can get chilly - and get the last few wears out of your boots putting them in storage. I like the boots with a knee-length midi skirt or a short, ruffled A-line.
2. Wear your filmy summer dress with a chunky cardigan. This summer it's all about mixing textures, so we say take it all the way downtown - as in Soho - with a light floral print dress (Last year's is fine.) Pair it with a neutral cardigan. This look is best in clean fleshy tones. And, of course, don't forget the boots.
If you love Rebecca Taylor like I do: Here is an event for you.
Peter Kate Boutique will host a trunk show featuring Rebecca Taylor's fun, flirty spring pieces. Representativees from AG Jeans and trendy accessory company Theodora & Callum will also be there
Come check it out, Thursday, April 11th from 11 a.m. to 7 p.m. There will be complimentary cocktails, crudites too.
Lilly Pulitzer, the grand dame of all things girlie, preppy-chic, has died.
She died at her home Sunday afternoon in Florida. She was 81.
What started as a simple dress Pulitzer had designed for her to hide orange juice stains - her first venture into business was selling fresh-squeezed juice near her husband's groves - is now known world- wide as the world's most colorful ready-to-wear women's wear brand bursting with tropical prints, bold colors and joy.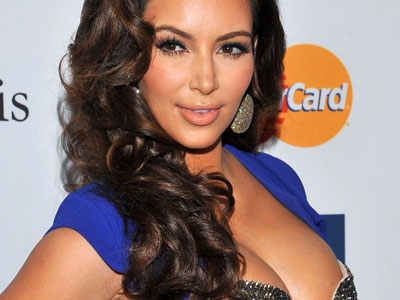 Kim Kardashian's beauty practices are becoming a bit much for me.
First it was the facial using her own blood. Gross. Now, Kanye West's pregnant girlfriend is tweeting pics of her face covered in accupuncture needles. This, courtesy of the Huffington Post.
We know accupuncture is relaxing. But this visual is just too much information. (Funny, we still felt the need to share it, eh?)
Did you notice the snazzy white overcoat, Pope Benedict XIV performed his last public Mass at the Vatican in Wednesday morning?
We did.
The long, double-breasted coat is called a greca and it's common for clergy - priests, bishops, cardinals and yes, the pope - to wear for formal ocassions - especially when it's cold. The coat is a little bit longer than a cassock, the vestment a priest wears to perform Mass, so it covers the ankle-length garment entirely. The pope is the only member of the Roman Catholic clergy who wears an all white greca.
Elizabeth Wellington, Fashion Columnist
And it seems like a red carpet event isn't complete without our first lady, Michelle Obama.
Obama, fresh from a formal White House dinner with the nation's governors, was teleprompted in to announce the best picture award. Her sartorial choice: a silver, spaghetti strapped, Naeem Kahn gown. I liked her choice - although my Twitter feed was rampant with "oh we hate those bangs comments."
One name ruled the Oscars red carpet Sunday evening, and it belonged to Giorgio Armani. The Italian designer managed to finagle his creations onto three of five Best Actress nominees at the 85th Academy Awards.
Then there was the ever-present color white. An army of Hollywood's brightest stars opted for light, neutral hues, which called for a blase concoction of creams, golds and other effervescent shades blotting the Dolby Theatre entrance. However, for every three actresses in white, one daring celebrity went bold with a pop of color - coral for Kerry Washington and cerulean blue for Reese Witherspoon.
And unlike previous years, where we simply described and critiqued what the actresses and actors were wearing, we decided to add a different element to the red carpet recap this occasion: We played teachers and graded the stars' head-to-toe looks. Some were fortunate enough to receive A's, others fell behind several marks. Take a look below and vote on your favorite look in our poll.
Waist interest - details that highlight the mid-section - is a key phrase in fashion right now.
And judging from Francisco Costa's fall 2013 collection at Calvin Klein, Costa definitely got the memo.
In keeping with the Calvin Klein aesthetic, Costa designed clean and structured garments for the women's wear collection.