Ask Gonzo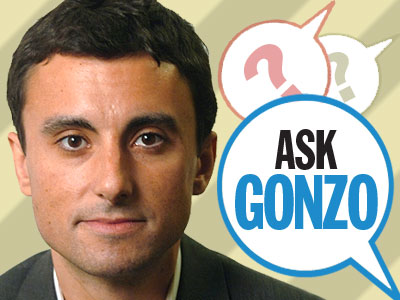 News blogs, sports blogs, entertainment blogs, and more from Philly.com, The Philadelphia Inquirer and the Philadelphia Daily News.
Ask Gonzo
Join Inquirer columnist John Gonzalez's weekly free-for-all chat on Monday, starting at 12 p.m. Gonzo will take your questions about the Eagles, Phillies, Flyers, 76ers or whatever else is on your mind.
On a mobile phone? Click HERE to follow along and join the conversation.