Prince has been on the music scene since the late 1970s, and with nearly every album, his Minneapolis Majesty gave us a new look.
We didn't copy his eccentric looks perm for perm, ruffle for ruffle, or skinny heel to skinny heel. (America was a much more conservative place then, and we '80s kids couldn't get away with the freakiness of Prince in the light of day.) But we reveled in what Prince — The Rude Boy, The Purple One, The Artist Formerly Known As ..." — would sartorially do next.
At barely 5-foot-2, Prince was among the sexiest of sex symbols, despite his sparkling skintight britches (he wore leggings decades before Kanye); wavy, shoulder-length hair; and penchant for eyeliner.
Like David Bowie, we marveled at the way Prince Rogers Nelson pulled off androgyny with such bravery, influencing an entire musical movement, the Minneapolis Sound. Without Prince's style and influence, Morris Day and the Time, Sheila E., Apollonia, and Vanity wouldn't have been nearly as cool. It was all so sultry.
So Prince.
Here is a look at some of Prince's looks through the decades:
1970s — Funkadelic Prince
Prince burst onto the scene with his 1978 album, For You, with circular glasses and his hair styled into a poof of an Afro. Clad in the revolutionary style of the day, Prince wasn't setting trends, but he sure was mysterious. In 1979, he rolled out the LP Prince. Now, the coils were straightened, and the chest-baring Prince was giving us a peek into what would be his trademark sexy persona. Go, Prince.
1980s — Classic, "Purple Rain" Prince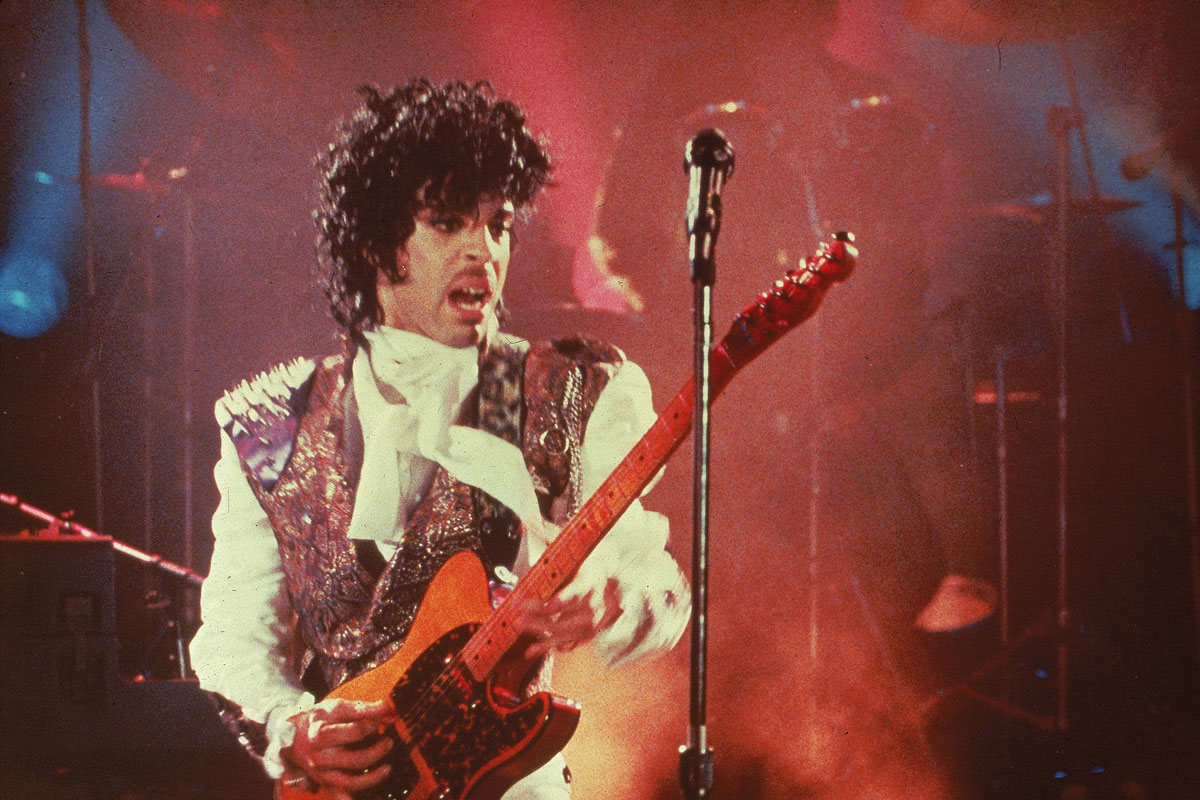 Prince cements his classic look in the 1980s. His almond eyes are always ringed with liner and his fluffy hair take on the slick qualities of the Jheri Curl. With the release of Purple Rain came the Edwardian Prince who wore fitted suits and ruffled blouses. Purple became his signature color. This Prince was a tease. He was fun and sexy. This is the Prince Generation X fell in love with, and this look would become his most recognized.
Late 1980s, Early 1990s Sign O The Times Prince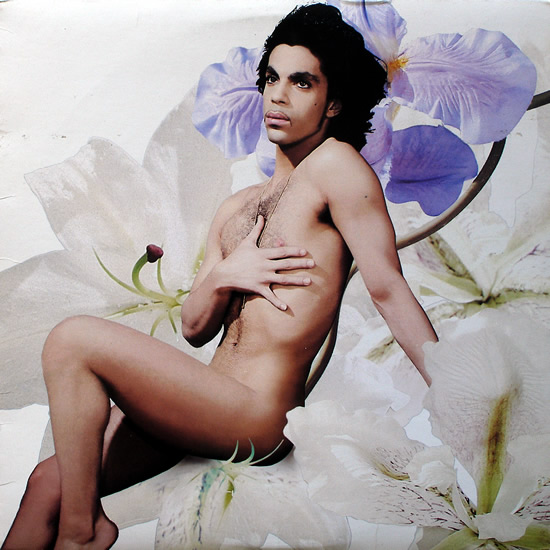 Later in the decade, Prince eschewed '80s decadence, and his look gravitated toward simplicity. The big hair was blown out again. The ruffles disappeared in favor of midriffs. During this era, Prince released Lovesexy, appearing on its cover nude. This is Nymph Prince. His look is smooth and soft, more angel than renegade. And who can forget the 1991 appearance MTV Vide Music Awards where he wore the banana yellow buttless chaps, as seen in the his performance below (the butt shows at 1:39)?
Late 1990s to the 2000's The Artist Formerly Known As ...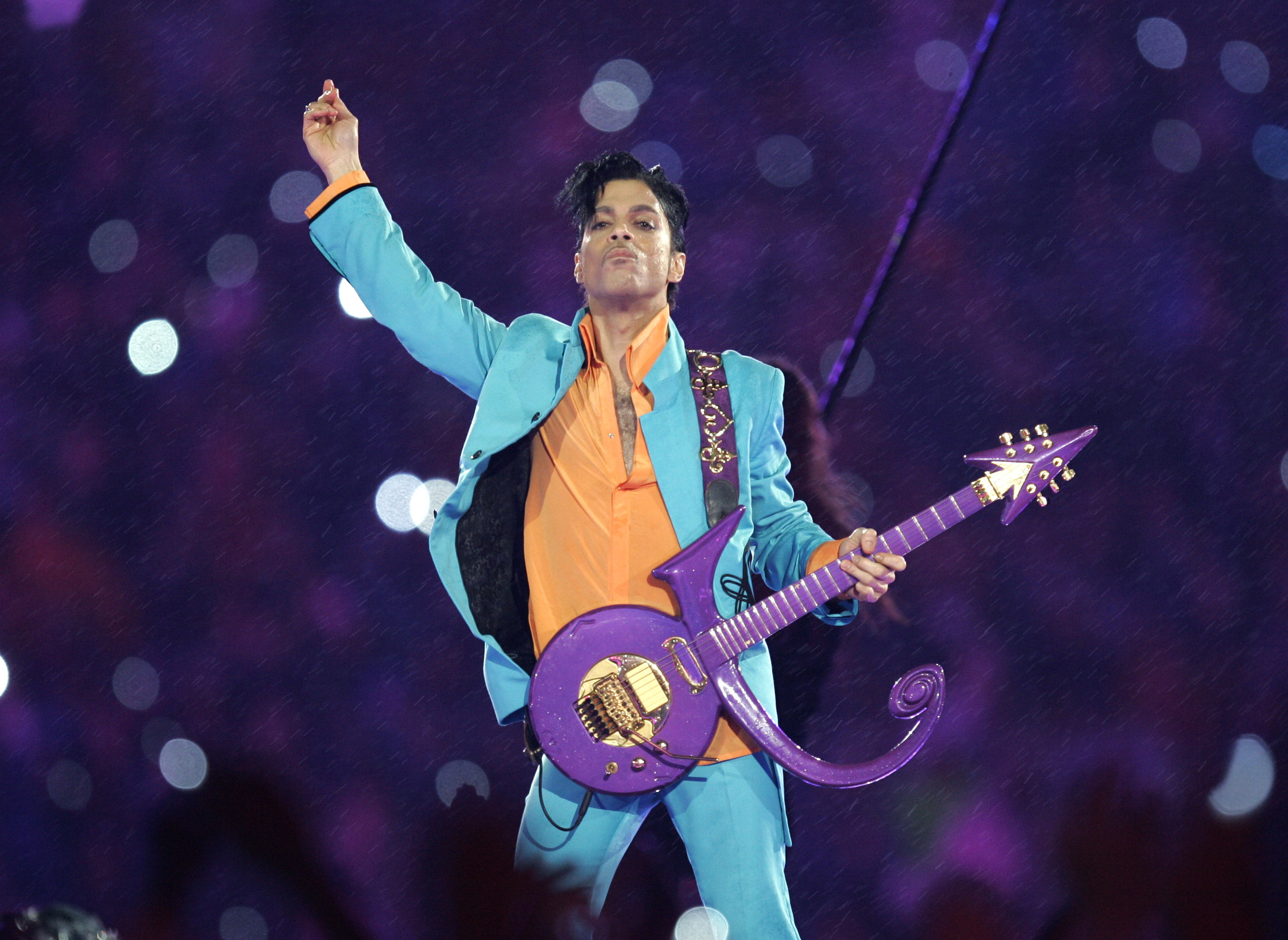 By the mid-1990s, it wasn't a secret that Prince was having major artistic issues with his label, Warner Bros. He didn't seem to have a signature look anymore. Sometimes, his hair was cropped short and curly. Other times, he wore the slightest shadow of a beard. Yet, he maintained the sexy. In 1994, Prince became "The Artist Formerly Known As … ," denoted by the glyph symbol that Prince referred to as a sign of love. It became a part of his style calling card.
Millennial Prince
From this year, Prince courtside at the Golden State Warriors game. This photo made my week when it was taken. pic.twitter.com/TqsfEo0Aee

— Marlow Stern (@MarlowNYC) April 21, 2016
Prince, in 2000, was back to being Prince. The rest of the world was taking more chances with style. Prince and all of his eclecticism fit right in. He wasn't edgy anymore — he was one of us. In 2014, with his Art Official Age album, Prince re-debuted his cotton-swab-shaped Afro. Sartorially, he had come full circle.