Not to hate on the selfie, but we're about to hate on the selfie. It was 2013's word of the year, and you can't swipe your social feeds without seeing at least a couple. Frankly, it's gotten outta control, and here's why we could all use a day without one.
Selfies Can Be Stupid
Take a cue from this guy who tried to take a selfie while a train passed a "safe" distance behind him. The conductor wasn't amused and kicked him in the head. Lesson = learned.
Viral Selfies Can't Be Trusted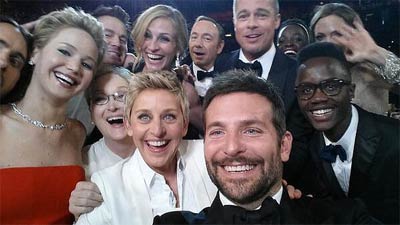 Source: Twitter user TheEllenShow
Look, we loved Ellen's celebrity-packed Oscar selfie as much as the next person. But we lost a little faith in humanity when we found out it was (probably) a Samsung product placement.
Then, Samsung did it again when Boston Red Sox player David Ortiz took a selfie with Barack Obama as part of another promotion, and the White House threatened to end all selfies with the president.