Archive: August, 2011
Chris Mondics
Fox Rothschild said Monday that it had hired three intellectual property lawyers for its Los Angeles office, continuing the trend of Philadelphia based firms expanding in the city of angels.
The firm said that veteran intellectual property lawyer Thomas T. Chan will join as a partner, while Lisa A Karczewski will be of counsel, and Steven S. Hangami will join as an associate.
Fox opened its LA office in 2006 in the city's Century City section, and has not only a commercial law practice but a thriving entertainment department as well.
The ongoing expansion by Fox and other Philadelphia based firms might seem counter-intuitive, since California now is struggling to recover from the economic downturn that officially ended in the summer of 2009 but still plagues the golden state and much of the country.
But many of the big firms are finding a way to make it work. Blank Rome for example has been handling numerous commercial real estate workouts. Entertainment law has always been a robust practice, and many of the Philadelphia based firms believe that Los Angeles is a key jumping off point for expanding into Asia.
It is also a place with an awful lot of trade mark and patent disputes are litigated, a point that seems to underlie the Fox Rothschild expansion.

One of Philadelphia's great lawyers passed away on Thursday at the age of 88. Jerome Shestack was a former president of the American Bar Association and had been appointed to the U.N. Commission on Human Rights in 1979 by former president Jimmy Carter. But his resume doesn't come close to describing Shestack's impact on the profession or the high regard in which he was held by fellow lawyers. The Harvard Law grad was known as super smart, and very worldly wise. He was also great fun with a very wry sense of humor and a keen appreciation of human foibles. More shortly on Jerry.
Like it or not, this is Google's world now. We live in an age of Web caches, where it's getting tougher and tougher to keep our pasts to ourselves. But this lawsuit out of Spain asks "Do we have a right to be forgotten?"
Whether it's a harmless tweet or a private bank account number you accidently shared, it's difficult to make information truly go away once it gets online. That is, unless the courts get involved.
About 90 Spanish citizens filed complaints with the country's Data Protection Agency, asking Spain to force Google to remove certain data from its database. The agency ordered Google to stop indexing information for these citizens, and the case is now in court.
Chris Mondics
One of the great ironies of the Villanova law school grade inflation scandal is that the one school to have suffered the ignominy of admitting that it had massaged its data likely will now have the most unimpeachable statistics on incoming students and graduate employment prospects.
The ABA censured Villanova on Friday for inflating grade point averages and average LSAT scores for incoming freshman from 2005 through 2009. Along with the ABA announcement, the law school made its most detailed disclosure yet on what had happened and the steps it had taken make sure publicly available data is reliable from now on.
It said that not only had the academic qualifications of incoming freshmen been falsified but also the all important yield statistics. Yield refers to the percentage of students who accepted offers of admission. For a period of time, the law school understated the number offers to boost the yield percentage, a key factor in national rankings.
Chris Mondics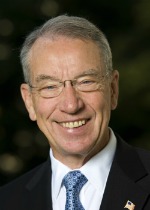 It appears that the critical focus on law school admissions data and their reports of graduate employment won't go away.
One reason is that even though the legal job market has improve slightly since the depths of 2008 and 2009, it is still very difficult for young graduates to get jobs. And the high paying jobs at big firms that justified high tuitions, and students taking out big loans to pay them, are in especially short supply.
Sen. Charles Grassley, the Iowa Republican, prairie populist, and scourge of pharmaceutical companies and defense contractors, is now querying the American Bar Association about its accreditation process. He's sent two letters to the ABA in recent weeks asking to what extent the ABA figures employment data into its evaluation.
Chris Mondics
Say what you will about the messy debate over raising the debt limit, concluded last Friday, but the down to the wire negotiations signaled some hard new realities
The culture is changing from one that favored spending to one where the bias is toward cutting costs.
The clients of lobbyists and law firms, just like everyone else, can't seem to get enough information about the S&P downgrade and what that likely means for not only the budget debate but the economy.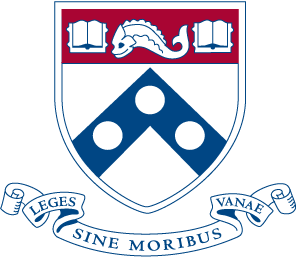 Who needs those "comprehensive" US News rankings? A new study published this week shows where law schools rank in exactly one category: law firm placement.
The study was published by Loyola Law Professor Theodore P. Seto, a former hiring partner at Philadelphia's Drinker Biddle & Reath. In the study, which claims to be the first to measure such a statistic, Penn Law ranked 11th overall, with 329 partners placed in the 100 largest US firms over the past 25 years. In the US News rankings, which include everything from student-faculty ratios to LSAT scores, Penn ranks 7th.
Here's how the Philadelphia-area law schools scored in this survey:
Chris Mondics
Abraham Lincoln is reported once to have said that "a lawyer's advice and time are his stock in trade."
What can one say about this? A decade ago, honest Abe's remark would have been the epitome of the blindingly obvious.
Yet today, not so much.