Archive: February, 2012
Jane M. Von Bergen, Inquirer Staff Writer
Times are so hard that when we actually hear about a company hiring, it turns out to be news. In this case, it's 900 seasonal jobs tending plants at Home Depot stores. The company, Bell Nursery, says it may be able to work around schedules for people who already have jobs. Work starts in May and ends in early July.
Bell Nursery provides live plants to Home Depot in the Philadelphia area, Delaware, Virginia, North Carolina and Ohio. How many of those 900 jobs are close to home are unknown. Besides people tending the plants at the stores, particularly on weekends, the company needs drivers and loading dock crew. Click here for more info.
A key employment measure is the number of people who are working part time because they can't find full-time work or because slack business conditions mean they aren't getting full-time hours. Over the year, the total number of people in that situation has declined, the U.S. Labor Department has reported. That's because business conditions have improved enough to allow part-time workers to add hours. But it's not a completely rosy picture, because offsetting that decreasing number is an increase in the number of people forced to work part time because they can't find full-time jobs.
Jane M. Von Bergen, Inquirer Staff Writer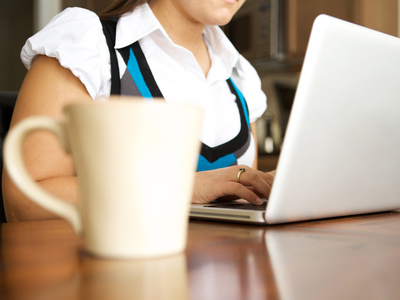 "Research" shows that some people would sacrifice a lot -- even their daily showers -- in order to telecommute. Really? Please, let them telecommute. Or send soap with a company logo on it -- it's all about engaging the worker to promote productivity.
Just when things seem so depressing -- long-term unemployment, lack of help for the poor, fighting around the world, comes a little Valentine's Day love from the public relations machine that cranks out totally silly press releases.
This one is so "charming" that I can't resist passing it along.
Jane M. Von Bergen, Inquirer Staff Writer
Next Sunday, 14 suburban churches will hold a day of prayer for the unemployed and underemployed. The timing couldn't be better. Congress is still trying to figure out how or whether to fund continued unemployment benefits even as Pennsylvania is imposing new rules that will limit eligibility for benefits.
I'm going to publish the prayer here with the urge that all places of worship consider incorporating it into their services.
Spearheading the effort is Cheryl Spaulding, who heads Joseph's People, a network of support groups for the unemployed that she and a fellow member of St. Joseph's Roman Catholic Church in Downingtown started nearly two decades ago in the throes of an earlier recession. Spaulding said she hopes the prayer service will help people remember the unemployed and as well as those who have taken jobs well below their skills and experience just to make ends meet.
Jane M. Von Bergen, Inquirer Staff Writer
It costs money to have a global workforce, and the way to offset that cost, writes Mercer, the huge human consultancy, is to try to "localize" compensation. In other words, try to get American employees, as much as possible, to accept the same pay, or close to it, as the locals receive (i.e. less).
Today the company put out a list of 12 pointers for expatriate staff. I thought it was interesting. Some issues raised were to consider whether the employee is in the expat assignment to perform critical strategic functions or to prepare for advancement in the company. Compensation for those two categories of workers may follow different philosophies. Mercer also suggests paying attention to how currency fluctuations impact compensation and to how families adjust. Also important, the company said, is a developing a plan to transition the returning expat into American corporate culture. Obviously, job one is to make sure there's a safety plan in place, given all the weirdness in the world.
I'm copying Mercer's pointers and commentary here: