Archive: December, 2012
Jane M. Von Bergen, Inquirer Staff Writer
The people in the African nation of Mali eat rice -- as much as they can get. But it's not enough to meet their nutritional requirements. Business lesson 101: Observe a need and meet it. That's what Mohamed Ali Niang, 24, a recent Temple graduate, and his brother Salif, 28, did when they set up Malo Traders LLC, a business to produce and sell fortified rice in their home country.
"It has to be beautiful, clean and tasty," said Mohamed Ali Niang, back to visit his professors at Temple University in November.
The brothers grew up in a middle class household in Mali. Given that their father, who worked as an economist in food security, had the best job in his extended family, there will still many mouths to feed, making them acutely aware of the problems of hunger and malnutrition. A farmer might earn $500 a year.
Jane M. Von Bergen, Inquirer Staff Writer
Stephen Van Laeys, 29, did the whole college thing, graduating from Rutgers University with a degree in elementary education. He even handled some substituting teaching. It didn't stick.
"While I was in school, I was working for a landscaper and I found myself liking it more and more," he said. Van Laeys owns Royal Landscape L.L.C., a Gloucester-county based business he began in February 2008.
When Van Laeys graduated from college, he moved back home with his parents. That allowed him to save the money he needed to buy into his employer's business as a partner. "Living at home it saves you big time," he said. He had saved 75 percent of what he needed to buy into the company -- his parents loaned him the rest.
Jane M. Von Bergen, Inquirer Staff Writer
Ed Smith's bathroom in Collegeville is awesome with six foot by seven foot walk-in all-granite shower and the water coming out of the ceiling.
"My house has a lot of tile -- the kitchen, the foyer -- all tile," said Smith, 32.
The tech entrepreneurs capture the headlines, but statistics show that the majority of entrepreneurs are in the building trades. Many operate as independent contractors, working for each other.
Jane M. Von Bergen, Inquirer Staff Writer
Of all the entrepreneurs I interviewed for this series, Yasmine Mustafa stands out the most, because she has struggled the hardest. Her story is the classic American Dream, the one that immigrants envision when they think about the promise and the potential of this nation.
In November 2011, Mustafa sold the online advertising business she developed, 123LinkIt, to another company for enough money to finally, give her a life of ease.
Until then, Mustafa had put every dime she had into building her business, living with her mother, never buying any clothes, never going out for with her 20-something friends. Her business' life was short, and full of drama. A key consultant quit at exactly the wrong time, leaving a mess. She ran out of money.
Jane M. Von Bergen, Inquirer Staff Writer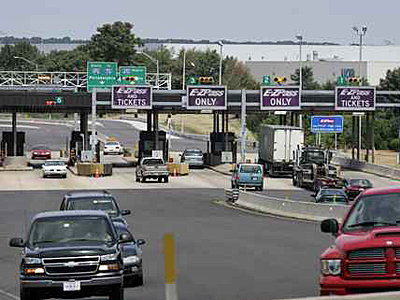 Too much hyper-ventilating on employees getting free turnpike rides. Can anyone handle the mathematics here? Take your fingers out of your mittens. You have $7.7 million worth of rides given to 7,000 people. That's $1,100 per person, over five years. That's $220 a year per person. Most offices spend that much in free coffee for their employees.
Pennsylvania's Auditor General Jack Wagner wants to put an end to these rides. "There has to be far greater oversight of free travel on turnpike," said Wagner, citing a 2010 scandal that led to the resignation of a Delaware River Port Authority official who gave an EZ-Pass to his daughter.
Yes, of course there are people who abuse the system, but in general, these free rides are an extremely cheap employee benefit that has the advantage of providing real and practical help on a daily basis. Some of these workers, no doubt, use the turnpike to commute to work, or to travel between turnpike destinations in the course of a work day. Is it really worth it to sacrifice the good will that would be lost in taking away what is basically a retail benefit provided at wholesale cost?