Archive: November, 2012
Jane M. Von Bergen, Inquirer Staff Writer
Even a union boss has a boss, which is the situation Bob Ryder found himself in during the toe-to-toe standoff at Hostess Brands Inc -- maker of Wonder Bread and Twinkies.
The long-troubled company, which operates bakeries around the country and a plant in Northeast Philadelphia, threatened that it would shut its business if plant operations didn't return to normal by Thursday, putting 18,000 out of work. In the throes of bankruptcy, Hostess Brands Inc. asked for major concessions from its two major unions -- the International Brotherhood of Teamsters and the Bakery, Confectionery, Tobacco Workers and Grain Millers.
The Teamsters sent ballots to the homes of its members, who narrowly approved the concessions. The Bakers held their election in the union halls and the concessions were defeated. The Bakers went on strike and the Teamsters were put in the position of having to cross a picket line.
Jane M. Von Bergen, Inquirer Staff Writer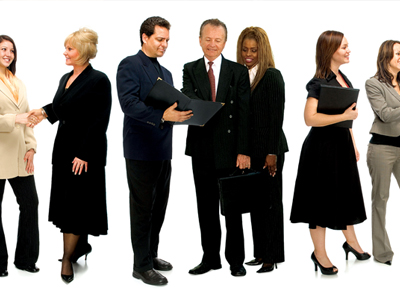 Remember when you thought about what you wanted to be when you grew up? How many of you are doing your dream job?
LinkedIn surveyed 8,000 professionals to find out how many were working in their dream jobs or in jobs related to them. The answer is three in ten.
"The dream jobs we aspire to as children are a window into our passions and talents," Nicole Williams, LinkedIn's career expert, said in press release from the social networking site. "Identifying and understanding those passions are key to improving our performance and enjoyment of the jobs we currently do, even if they aren't specific to the careers we dreamed of as kids."
Jane M. Von Bergen, Inquirer Staff Writer
The election is over, but the challenge of putting America back to work remains -- big time. So big time that it's extremely discouraging to economists such as Heidi Shierholz at the Economic Policy Institute. The bottom line? We need 378,000 new jobs a month over three years to get to where we were in employment in December 2007, the start of the recession.
Last week, there was a lot of hand-clapping over the 171,000 jobs reported by the U.S. Labor Department. Yes, 171,000 jobs is a significant improvement, but it's not nearly enough, said Shierholz. She fears the stark reality of the nation's job situation will get lost in premature rejoicing.
Let's do the math: From December 2007 until the worst point, in February 2010, the economy dropped by 8.7 million jobs. Since then, 4.5 million jobs have been added, but a deficit of 4.2 million remains.
Jane M. Von Bergen, Inquirer Staff Writer
Maybe it's because she once was a reporter, but a friend of mine who now teaches at Temple University used to be terse when it came to writing emails to her students. Her new conclusion? Terse is worse.
The lesson from the professor is to tailor emails to the audience, and it doesn't hurt to be humanoid.
Many of the emails from her students were complaints that Temple's online paper posting system ate their term papers. Before she'd simply respond, getting right to business.
Jane M. Von Bergen, Inquirer Staff Writer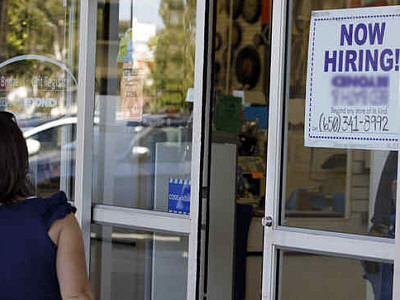 In other election news, low-paid workers will get raises due to ballot initiatives in three cities.
In Albuquerque, the minimum wage will rise from $7.50 to $8.50 an hour, starting in January, with automatic cost-of-living increases, a move that may affect 40,000 or one-seventh of the city's workers, said the National Employment Law Project, citing a New Mexican study.
San Jose workers will receive $10 an hour, up from California's $8 an hour minimum wage, again with an automatic cost of living increase built in. NELP cites a University of California study that says that 69,000 workers, or 18 percent of the workforce, will benefit.
Jane M. Von Bergen, Inquirer Staff Writer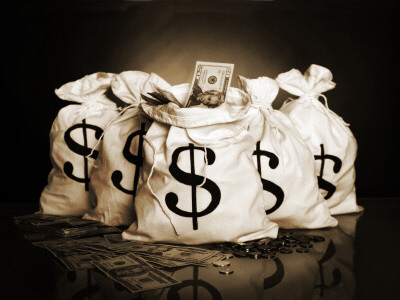 "The problem may not be that executives are paid too much, but that employees are paid too little," writes corporate consultant in Donald P. Delves in the most recent issue of Directors and Boards, a trade magazine that focuses on corporate board governance.
In his column, Delves credits a reporter for prompting him to think about why so many people complain about executive compensation, when, in fact, there are increasingly more trends that link pay to performance. That's all well and good, the reporter said to Delves, but what about the regular worker whose pay has not increased in real terms for decades?
Delves said he didn't mean that everyone should get a big raise. But, he said, companies put so much thought into how to compensate the top dozen executives that they haven't turned enough attention to the rest of the group.
Jane M. Von Bergen, Inquirer Staff Writer
A proof of employee engagement, experts say, is that staffers fully understand their organization's mission and can articulate their role in it. If that's the case, the nine people working for La Salle University registrar Dominic Galante are fully engaged.
That's what struck me when I visited Galante at La Salle on the day the university feted him for his 50 years on the job. He left the office on an errand and when he did, I walked around talking to his folks. Their responses to him and their job were remarkable for how closely they mirrored the philosophies that Galante had expressed to me in an interview minutes earlier. You can read my story about him in Friday's Philadelphia Inquirer.
Keep in mind, this is a university, where everyone is equal, except maybe the academic types, like the professors, may be a little more equal. The people in the registrar's office, which keeps academic records for La Salle's alumni and 6,600 current students, plus handles all the class scheduling, are more like the invisible hamsters that keep the place going, rowing the oars (to mix a metaphor) on the great ship of higher learning.