Archive: January, 2012
Jane M. Von Bergen, Inquirer Staff Writer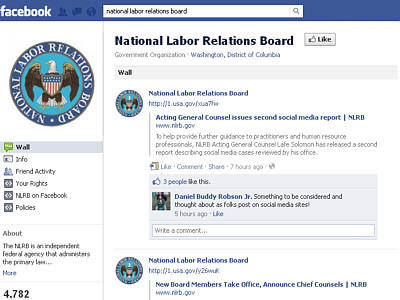 When an employee badmouths her company on Facebook, is it grounds for dismissal? It depends, is the answer from the National Labor Relations Board. The cases detailed by the NLRB make fascinating reading.
Here's the NLRB press release web site. Some highlights:
To help provide further guidance, NLRB Acting General Counsel Lafe Solomon has released a second report describing social media cases reviewed by his office.
Jane M. Von Bergen, Inquirer Staff Writer
The problems with Philadelphia's workforce system, designed to find jobs for the unemployed, go well beyond the system's tangled and confusing organizational chart described in a report by Pew Charitable Trust's Philadelphia Research Initiative released Wednesday.
"The city suffers from a talent mismatch," said Pew's project director, Tom Ginsberg. Job openings require workers with skills, yet one in three applicants at CareerLink need to be referred to city-run adult-literacy courses for basic mathematics, reading and writing. At a time when the unemployment rate in the city tops 10 percent, this lack of basic readiness amounts to a crisis.
The Pew report, as explained in my story for philly.com, details lackluster job placement rates and low-employer engagement.