Archive: April, 2011
Jane M. Von Bergen, Inquirer Staff Writer
In this job market, career consultant Sue Kaiden says, employers are looking for the Purple Squirrel. "They want the candidate to have a degree and a credential and be a team leader and have leadership skills, and most of the time, that employee doesn't exist," she said.
Neither does the Purple Squirrel.
But that doesn't stop employers from thinking that they can ask for everything, but the kitchen sink, says Kaiden, who runs her own business, CareerEdge, in Media.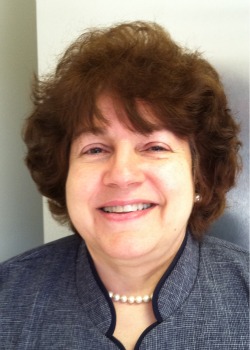 There are all different ways to lose a job, but when you are in politics, one of the most reliable ways to be out work happens after your boss, the politician, loses an election. That's what happened to Emmy Casa, of Mt. Holly, who operated as senior constituent services coordinator for U.S. Congressman John Adler, a Democrat, from Marlton.
Adler lost his Congressional spot in November after just one term, unseated by former Eagles football player Jon Runyan. When Adler was out of work, so was Casa. A few months later, on April 4, Adler died unexpectedly. "Such a young man," Casa said. "I couldn't believe it."
Interestingly, prior to working for Adler, a Democrat, Casa did the same job for two decades for his predecessor, U.S. Congressman Jim Saxton, a Republican, who retired in 2009. When Adler won Saxton's seat, Saxton telephoned him and suggested strongly that Adler keep her on. Adler took his advice, but that didn't happen this time.
Jane M. Von Bergen, Inquirer Staff Writer
It was insane Tuesday at the McDonald's tucked into Children's Hospital at 34th and Spruce Sts. yesterday. The place was jammed with people, most of them African American, who were looking for work. (Didn't see too many kids with wearing Penn regalia.)
In a huge publicity drive, McDonald's trumpeted that it would try to hire 50,000 employees on Tuesday across the nation and including 1,325 for 284 stores in the greater Philadelphia area, including Allentown, Reading, Delaware, Atlantic County and Trenton N.J. There were an average of six openings per restaurant, although someone told an employee at the McDonald's at Children's Hospital that the staff there would double from 26.
Lots of people were looking for work. In fact, a McDonald's manager came scurrying into the building with a box full of empty applications to accommodate the crowd.
Jane M. Von Bergen, Inquirer Staff Writer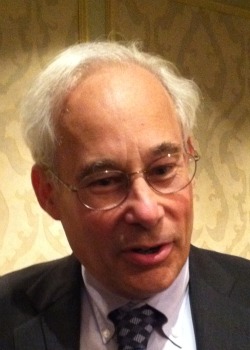 Not surprisingly, Donald M. Berwick, the former Boston pediatrician who now heads the Centers for Medicare and Medicaid Services, does not like the concept of Medicaid block grants now being bandied about Washington as part of the 2012 budget.
The President, Donald M. Berwick said, is opposed to them. "That's been made clear and I am too," he told a room full of health care journalists gathered in Philadelphia last week for the Association of Health Care Journalists convention. "It's untested territory."
Medicare and Medicaid together provide health care to one in three Americans, making the programs powerful potential sources of innovation and a major force in the health care arena. Berwick spent a lot of time talking about how, when hospitals, insurers and providers cooperate, dramatic improvements in patient care can be achieved by following already existing protocols. That kind of nationwide borrowing of best practices, he said, can be more easily facilitated in the current design.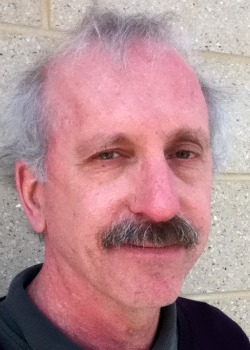 Ask architect Sanford R. Bender to list some buildings he admires, and one the ones on the top of his list is a waste water treatment plant at the Omega Institute in upstate New York. What's so wonderful about a waste water treatment plant? "They even run yoga classes there," he said, "because there are a lot of plants and there's no odor. That really inspires me."
Bender, a Newtown architect who has been out of work since April 2010, believes in green design. Too many buildings, he said, ignore the environment and wind up using too much energy for light, heat and cooling.
Bender has twin passions, music and art. His degrees were in fine arts and he expected to teach art, but those jobs have always been tough to land. So he moved into architecture through drafting and wound up working on a variety of buildings from an indoor shooting range to a housing unit for youthful offenders to the initial drawings for jury waiting area in Philadelphia's court house.
Jane M. Von Bergen, Inquirer Staff Writer
We're well into April already, so it's kind of depressing to think that women, on average and across the nation, have had to work this long into the year to equal wages that men earned in 2010. Today, Tuesday, is known as Equal Pay Day for that reason. Nationally, women working full-time are paid an average of only 77 cents for every dollar paid to full-time working men. The good news is that gap is narrowing -- at about half a cent a year. So let's all look forward 2058, when everything will be equal.
All this research comes from the National Partnership for Women & Families, in conjunction with the American Association of University Women and is based on census data.
In Pennsylvania, women earn an average of $35,301 per year, while a man working full time brings home $46,747. You can do the math -- the difference is $11,446 per year. Multiply that by the number of working women in the Keystone State and the number nearly reaches $19.2 billion.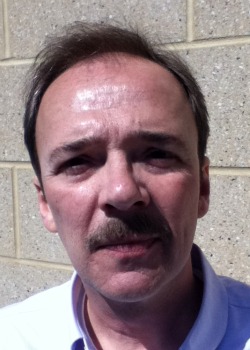 Because he has spent his whole career in security, laid off security supervisor James Marshall Bassett knows how to spot a problem in the making. So when the first wave of lawsuits involving the hormone replacement therapy drug Premarin hit its manufacturer, Wyeth Pharmaceuticals, Bassett got worried.
"I just knew the company was going to start having problems," said Bassett, of Langhorne, who worked at Wyeth as a security supervisor from 2000 to last September, when he was laid off.
Of course, he said, people have a right to sue when they have a legitimate claim, but sometimes plaintiffs just gang up on big companies. "I knew a lot of money was going to be paid up and that money would have to be recouped. When people sue a big corporation, they don't realize that it's the most lowly down person in the company who is going to pay" perhaps by losing a job.
Jane M. Von Bergen, Inquirer Staff Writer
When it comes to tech hiring, the cloud is good -- for everybody, not just those who can navigate through the amorphous mists of the internet. That's the word from Joel Capparella, vice president of marketing at Yoh Services division of Day and Zimmermann Inc., a staffing firm in Philadelphia specializing in engineering and information technology.
IT geeks who specialize in cloud technology (working and storing information somewhere other than in a file cabinet or a firm's own computer serving) are in such demand that the demand is outstripping the supply. That worries employers who might like to make the leap to cloud technology, but don't want to get lost in the fog without adequate personnel. So, Capparella said, they are hanging back and relying on older proven technologies.
The trend, he said, is to boost wages for all. "It's kind of like a domino effect," he said. "We're seeing the mini little tech bubble – it has started to push wages up in a northerly direction."