Archive: February, 2011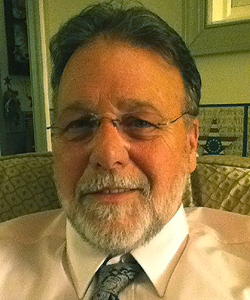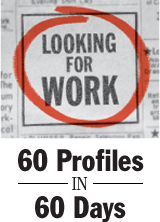 36/60 It's the middle of winter, but laid-off camp director Jeffrey Smyth is yearning for summer and the sound of excited children getting off the bus ready to resume their happy rituals of play.
"Kids come into their own at camp," said Smyth, 57, of Levittown. The recession hit his camp hard. In 2008, Holland Day Camp closed and the owner sold the property.
When the campers and their parents heard the news, there was weeping in the parking lot. "I cried, too," he said. "It was a sad day."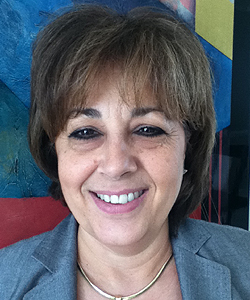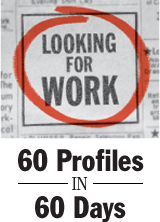 35/60 Angela Villanti's home is spotless and there are still dozens of mason jars of home-canned tomato puree in her pantry.
"I can only do so much cleaning," she said, looking around her spacious home in Furlong, Bucks County. A long-haired, fur-shedding white Persian cat wandered regally by - but there's not a hair in sight.
Since Villanti, 49, was laid off from her job at a call center in April, time weighs heavily on her.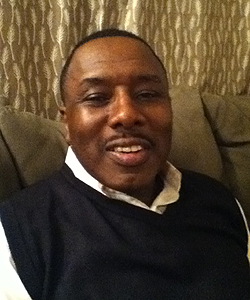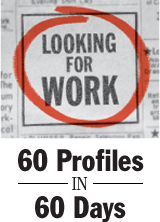 34/60 When Willard Coefield lost his warehousing job in 2009, he did what all the experts advise - go back to school, even at age 56, and learn a new trade.
Coefield, of Bristol, learned two new trades.
He acquired a certificate as an electrocardiography technician and another as a phlebotomy technician.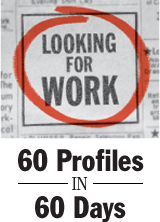 2/60 Salespeople divide themselves into two categories: hunter and farmer. Laid-off salesman and business developer Daniel Loeper, 43, says he's both.
The hunters scout out new customers.
That's the kind of sales that Loeper likes the most, when he is almost serving as a consultant to the customer.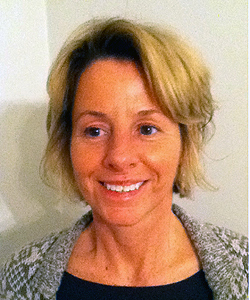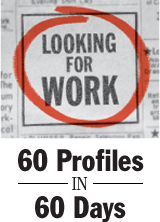 32/60 In the world of apparel, a lot gets done on a handshake, man-to-man.
A merchandise buyer for a big store chain shakes hands on a deal with a sales rep from an apparel company such as Fishman and Tobin Inc., which makes boys' clothing.
"Then they say, 'If you have any problems, call the girl - here's her phone number,' " Georgette Cassidy, 49, of Philadelphia, said with a laugh. Her actual title was customer-operations coordinator.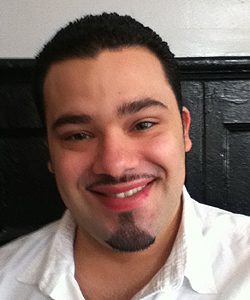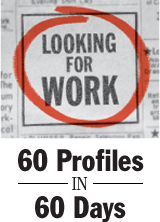 31/60 Unemployed landscape architect Samuel J. Jimenez, 28, of Philadelphia, has so many interests - landscape architecture, urban planning, food, community development, modern dance and choreography.
Yet, to him, they all fit together.
Let's start with food and community development.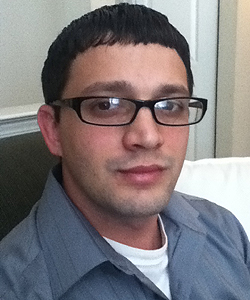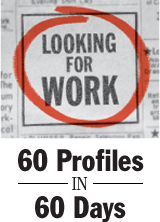 30/60 There's a lot that says military about James McAllister, 29, a logistics manager and mechanic, who has been out of work since October 2009, when he left the Navy to care for his ailing father.
His Philadelphia apartment is shipshape, despite the presence of a very busy 18-month-old. "I don't walk across the grass. I stick to the sidewalks. I'm always shaved, have a short haircut, neatly groomed. I call everyone sir and ma'am," he said.
But those are the superficial qualities and McAllister says that it is really the can-do, can-learn, can-accomplish attitude of the military that makes him a great prospective employee.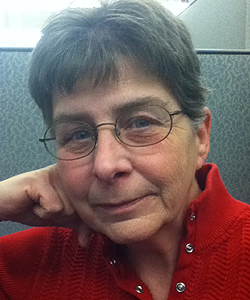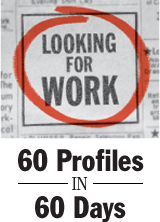 29/60 Her house is on the sheriff's block, an idea that once seemed unbelievable, and now is the new numbing normal.
With her 99 weeks of unemployment nearly exhausted, Donna M. Hardy Johnston, an unemployed public policy researcher, and her husband, who is diabetic and legally blind, try to make ends meet on his disability check from Social Security.
"There are times I want to cry all day," said Johnston, 58, of Lansdowne. "But something will come along."