Archive: February, 2011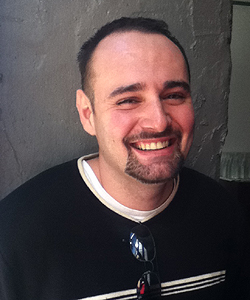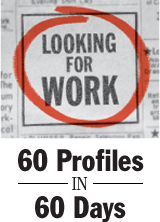 44/60 At Temple University, Rob Hill, 30, a sports and recreation-management major from Philadelphia, was the king of community service. He provided emotional and physical support for Temple's wheelchair basketball team, the Rolling Owls.
Hill set up games at the Roslyn Boys and Girls Club and organized exercise sessions for the United Cerebral Palsy Foundation.
He snagged two great internships - one with the Philadelphia 76ers, working in marketing, and the other at the Legendary Blue Horizon, concentrating on arena maintenance. Another job? Cleaning and inspecting boxing gloves used in the matches.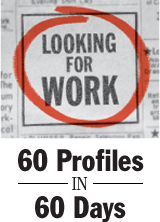 43/60 In retrospect, Deidre Rountree, a mathematics professor, transportation engineer and locomotive operator, has to cling to the belief that she did the right thing.
Shortly after she was laid off from her job as a nontenured mathematics professor at Burlington County College, her close friend, a single mother of two children, was diagnosed with breast cancer.
Rountree, 44, of Philadelphia, made the difficult decision to spend the next 18 months caring for her friend, raising her children, handling finances and battling her friend's depleted spirit.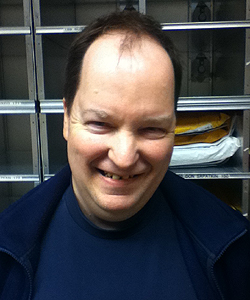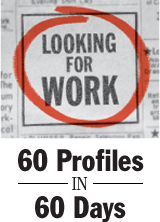 42/60 Michael Richman says he doesn't like to brag, but when it comes to his ability to handle a company's mail, he feels a little bit entitled.
"I have an incredible memory," he said.
At his last job, with Salomon Smith Barney Inc., he handled the mail for 80 brokers and each of them had a designated number. Sometimes, he said, letters would come in without a name - just a number, "but it didn't matter. If it said FC (financial counselor) 248, I knew who that was."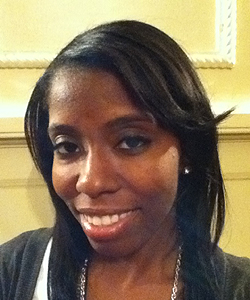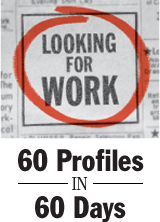 41/60 Joelle Badeau, 26, graduated from college with high hopes and bad timing.
The end of her formal education in December 2007 coincided exactly with the start of the recession, and Badeau found it impossible to get a job in her major - communications - despite internships at Comcast and stints producing programs for the campus TV station.
"I thought I could get something in Comcast," she said, "but they were laying people off. I couldn't even find entry-level work."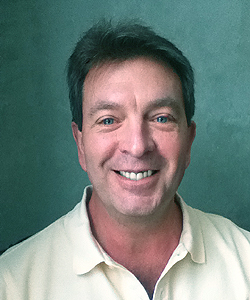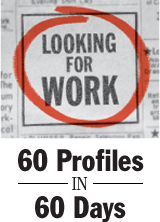 40/60 Unemployed printer William Lynn, 53, says he would be more than willing to take on his wife's list of repairs to their home in Turnersville.
But that hasn't happened.
"If you have the time, you don't have the money," he said ruefully. "And if you have the money, you don't have the time."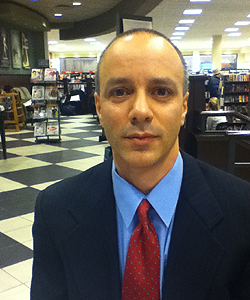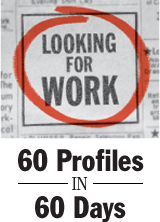 39/60 When Raymond Melendez, 43, goes into a store, particularly into a big shopping club, he notices everything.
And sometimes, what he notices is not good.
"It drives me nuts," said Melendez, of Bensalem, an unemployed marketing and retail manager. "I can get it in better shape. I'm itching to go.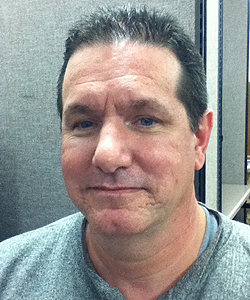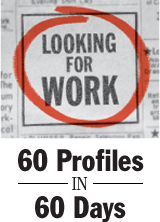 38/60 Used to be that if you wanted a job, you used a little shoe leather, knocked on doors, dropped off applications and waited to see what happened.
That's how it worked in the past for Michael Wilkinson, 47, a laid-off truck parts salesman and sales manager from Levittown. But not now.
"Thank you letters?" he said. "I had no idea. I just found that out today. I've been hiring and firing people for years and never did I get a thank-you letter."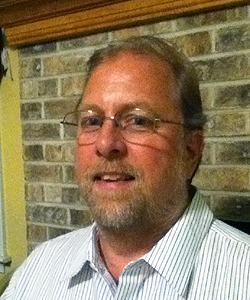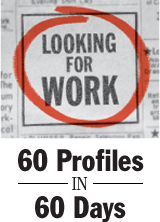 37/60 In Jersey City, two gleaming glass towers dominate the skyline, reflecting the Hudson River and Manhattan's towers.
The address of the combination condo and apartment complex is 77 Hudson. Project superintendent: Jeffrey Jon Davis, 49, of Yardley, who was laid off in November 2009 as the construction sector went through its free fall.
"It's a beautiful, beautiful project - a square city block. One of the nicest-looking projects on the west side of the Hudson," said Davis, who pulled out his laptop to show off the project.