Jane M. Von Bergen, Inquirer Staff Writer

Philadelphia's manufacturing relies on food production, which does have advantages in our city's economy. One of them is that food production doesn't require as skilled a workforce as another area job producer -- pharmaceuticals.
"That can provide opportunities for people to get employment with lesser skills," said Philip Hopkins, director of consulting at the Philadelphia office of IHS Corp. Hopkins was a project manager for the Manufacturing Task Force's recently-released report titled "Manufacturing Growth Strategy for Philadelphia." (Click here to read my story in Friday's Philadelphia Inquirer about the food business in the region and here to read an earlier story about the report.)
Part of what makes one sector more valuable than another is how many indirect jobs each generates. For example, the study points out that 100 new jobs in food production would yield an additional 177 jobs at companies supplying the food companies. However, by contrast, 100 new jobs in the petroleum industry would yield 887 additional jobs from suppliers.
Jane M. Von Bergen, Inquirer Staff Writer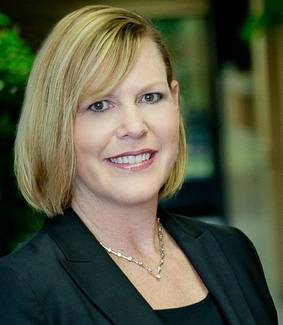 When the publicist from Nutrisystem sent around a bio of Dawn Zier, the Fort Washington weight loss company's new CEO, there was no mention of her background as a tap dancer.
But there should have been, because at one point, in the executive ranks at her prior company, she reported to four CEOs in five years. Even Fred Astaire couldn't top that footwork.
Before she arrived at Nutrisystem in November 2012, she worked for Reader's Digest Association -- a publishing and direct marketing company in constant flux. In her 20 years, the company was sometimes publicly traded, other times it was privately held. It was bankrupt. It emerged from bankruptcy. Every change was marked by a change of leadership, and Zier, always in the ranks of top management, was in corporate suite for the moving of the boxes.
Jane M. Von Bergen, Inquirer Staff Writer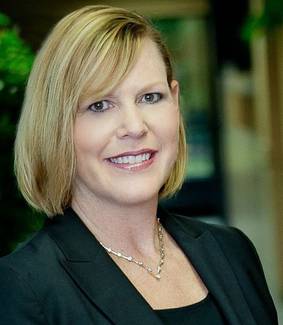 No offense to chief executives, but why would someone with a degree in electrical engineering and computer science from MIT choose to run a non-engineering business -- even a big business like Nutrisystem? Shouldn't someone with that kind of top-notch pedigree be off inventing something?
That's the question I posed to Dawn Zier, the CEO brought in to turn around Nutrisystem Inc., the Fort Washington weight loss company that had been losing pounds (in revenues and profits), if U.S. currency matched Britain's.
"I loved math and I loved numbers and I thought it was interesting and I went and studied it and it was interesting, but I really couldn't see myself sitting in an office all day and writing software code or putting circuits together," Zier told me during our Leadership Agenda interview, published in Monday's Philadelphia Inquirer. "But I have to say that it was the best thing I ever did, even though I only practiced engineering for two years at AT&T before I went off and did something else. My electrical engineering and computer science degree taught me how to think. It taught me how to solve problems," she said.
Jane M. Von Bergen, Inquirer Staff Writer
It's the day before Christmas, but the day before Thanksgiving is Reading Terminal Market General Manager Paul Steinke's favorite day of the year.
"That's the day when the market, as a Thanksgiving shopping tradition and a food shopping tradition, is at its peak," Steinke said during our Leadership Agenda interview. "You have people from all over the city, coming in to pick up their turkey order, buy their vegetables, buy their cannolis and their pies, everything for the Thanksgiving table. The people are lined up at the doors at 8. When the doors are unlocked they go racing to get the first number at the turkey place."
Steinke said he hasn't packed a single lunch since he started at the market in 2001.
Jane M. Von Bergen, Inquirer Staff Writer
Being an unofficial mentor, of sorts, for the small businesses at the Reading Terminal Market, Paul Steinke, the market's general manager, can see the challenges small businesses face. One of them? Dealing with the city of Philadelphia's bureaucracy.
"I think the city, for a very long time, has struggled with how to be business-friendly in its dealings with small business," Steinke told me during our Leadership Agenda interview published in Monday's Philadelphia Inquirer. "I think there have been strides made but I still think that small businesses find it difficult to operate with various taxes and regulations."
What about the wage tax?
Jane M. Von Bergen, Inquirer Staff Writer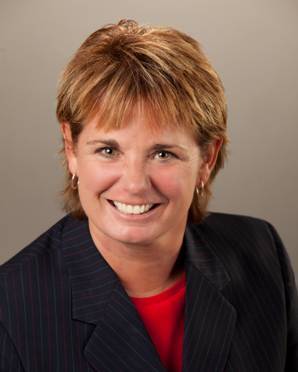 Jill Schubert wanted to make sure that I understood something very well -- at least intellectually, if I couldn't relate to it emotionally. The fact that Schubert, now president of UPS' Chesapeake District, has moved at least seven times in her 32-year UPS career should not be viewed as a hardship -- even the period when she moved five times in five years. ("When I was moving every 10 months, I didn't even have time to get a dentist appointment," she said.)
"Every move I've made has been made a growth experience," she said, during our Leadership Agenda interview, published in Monday's Philadelphia Inquirer. "I always look at it as another adventure, like going on a field trip. I have no regrets or hesitation about any place I've ever been."
Schubert came to Philadelphia, the headquarters for the district which stretches from West Virginia to New Jersey and Delaware, in February, after, for her, a relatively long five-year stint in Minneapolis. There she headed a region that included the Dakotas, Wisconsin and Nebraska. Her transfer came after she told her bosses that she was getting restless.
Jane M. Von Bergen, Inquirer Staff Writer
Because Jill Schubert keeps a neat office, she didn't need to look long to find a unique artifact of her management style -- a transparent rubber ball with veined eyeball floating in it.
"I take this to a meeting and I roll my hairy eyeball at them," said Schubert, who is president of UPS' Chesapeake District, the second-largest UPS regional district by employee count (15,205). That includes drivers and package handlers. Her core supervisory staff numbers about 30, with 10 in the upper ranks.
"I roll it across the table in the conference room and they know they just got a hairy eyeball thrown at them.," she said. "They said something and it's like – Are you kidding me?'
Jane M. Von Bergen, Inquirer Staff Writer
Yes, it's rare for a union to give an award to management -- and the vice versa isn't common either. But it does happen.
For some perspective when reporting an advance story on Saturday's union awards banquet honoring management, I talked to Patrick Eiding, who heads Philadelphia's largest labor federation, the Philadelphia AFL-CIO. I figured that with 50 years of experience in unions -- dating back to 1963 -- he'd be able to take a long view.
Union honoring management? "Very rare," Eiding told me. On Saturday, United Steelworkers Local 10-1 honored the chief executive of Philadelphia Energy Solutions and a managing director of the Carlyle Group, a private equity fund. The two organizations were instrumental in keeping running the South Philadelphia refinery, which had been slated for closure by Sunoco Inc.