Jobless60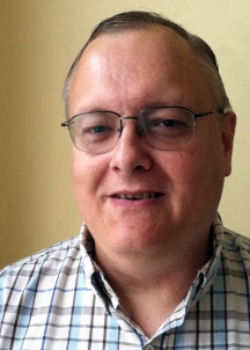 Making sure something is done exactly right -- getting the i's dotted and t's crossed -- gives Philadelphia administrator Keith Conrad tremendous satisfaction.
"I'm a very organized person," said Conrad. "I stick to what I'm doing until I get the job done."
Until July, Conrad worked for the city of Philadelphia's Office of Housing and Community Development as upper-grade administrative assistant. Prior to that, he had been an administrative services supervisor in the same department. Before that he worked for the Redevelopment Authority of the City of Philadelphia and before that a well-known Philadelphia bank.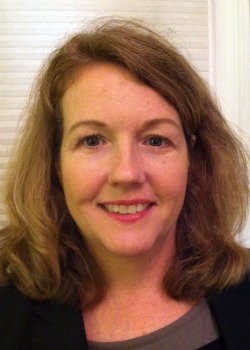 Beth Monahan has done her time in the corporate world, handling internal and external communications for major companies, including Aon Corp., Cigna Corp. and Goodyear Tire and Rubber Co.
But she wants something different now. Laid off for a year, she yearns to use her photography and writing skills for what matters to her. "What I want to do now – now that I've had time to gaze at my navel and think it through – is to use my communication skills in a field that matches my beliefs," she said.
"I've written about all different things, but they've never been tied to my passions as a human being and a person."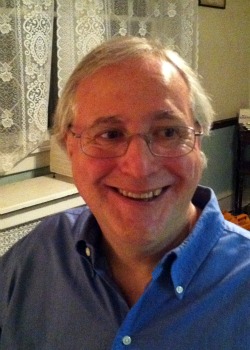 When audiovisual technician Mark Forman received a call from a recruiter recently, he briefly allowed himself to hope. The recruiter described what appeared to be the perfect job – a jack-of-all-trades position running a meeting facility. It sounded like the responsibilities would be in his sweet-spot – running the audio-visual and computer equipment that makes everything from PowerPoint presentations to video-conferencing easy to use and hassle-free for the participants. If the job also involved setting up the chairs, Forman would have been fine with that too. After two years out of work, he wouldn't quibble about the details.
Then, the recruiter called back. "The client is not interested in someone who is not already working," he said. Devastating. It's the kind of body-blow that happens all too often to the unemployed.
When Forman graduated from high school, he hadn't found himself yet, so he bounced around from job to job -- short-order vegetarian cook, graveyard landscaper, waiter. Through it all, music was his passion and a girlfriend got him a job at WXPN, playing music overnight. Eventually, he became the host for the radio station's well-known "Sleepy Hollow" show.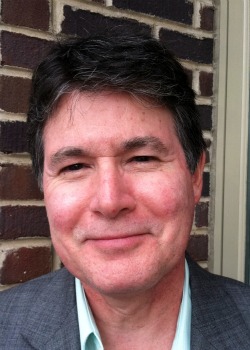 As a marketing generalist, Robin "Rob" Spina considers himself a bit of an explorer -- but what he is exploring is not some foreign terrain, but the mind of a customer.
"I like getting into the mind of the person who would be buying the product," said Spina, who was laid off in December. It could mean, as it has in the past, understanding what prompts someone to buy a Lenox collectible of a dolphin, or what would encourage a nurse to join a professional organization, or what might lead someone to choose on HMO over another.
"I need to know what the emotional triggers are for them to make the decision I need them to make," Spina said.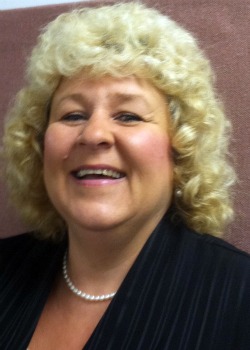 Dianne Slane trained herself out of a job she loved. For years, Slane worked at St. Mary Medical Center in Langhorne, particularly helping doctors handle the paperwork for electrocardiograms. They even trained her to administer them. Part of her job was to complete an electronic record of the procedure.
It was all good until the hospital got a new software system. "What I used to type, the doctors could handle by hitting one button and the computer would take care of the rest," she said.
Because Slane was so competent, the hospital sent her to Florida to be trained on the new system. Then she came back and trained the doctors. "The doctors told me I was going to train myself out of a job," she said. They were right, although she did stay on for a while filling in for various administrative assistants who were on leaves. When they returned, she was out of work as of June 2010, after 13 years.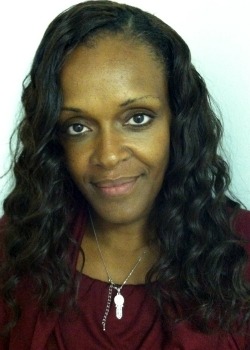 Too bad the computers that scan job applicant resumes can't see Nia Gibson's eyes light up when she talks about taking care of people with disabilities or developmental delays.
The resume seems fine, but pro forma. Gibson's enthusiasm is anything but. "It feels so good to be needed," she said. She used to work weekends at a group home and she loved walking in the door to be greeted with so much affection from the residents. She loved taking them to New York, or on outings. She was so proud that she taught a person how to use a straw -- even trained therapists hadn't been able to accomplish that.
Yes, it takes a lot of patience, she said, "but if you have the passion, you have the patience." Gibson joked that sometimes she has more patience for her clients than for her daughter who lives with her in Morrisville. "She's 7 and she knows everything."

There's a certain irony to the reason that Catie Hughes, a housing expert, is out of a job. For much of her career, she has managed properties that have been foreclosed, and that's what she did at Keystone Asset Management in Colmar until she was laid off in January.
You'd think there would be a lot of work for someone like Hughes, given the economic times, but you have to factor in the politics. And right now, banks are holding back on foreclosures, even though many, many mortgages are in arrears. Maybe they don't want the bad publicity. Maybe they've been stopped from acting, as they were for awhile in Philadelphia. Maybe they don't want to show the bad results on their books. Whatever the reason, they are slowing up on the foreclosures.
"The flow of foreclosures is not big enough" Hughes said, unwilling to speculate on why. "If I wanted to move to Dallas, or to San Diego, I could get a job easily in this business. There are a lot of REO shops there."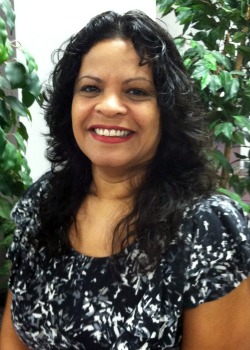 Marilyn Melendez knew what it was like to grow up in a family dependent on welfare. "I said, I don't want to live like that," she said. "Trust me, since I got my first paycheck at age 14, I was hooked."
She's hooked on work, but can't find a job in her chosen field, which is health care administration. She likes the hospital atmosphere. "I love people and I love working in clinics," she said. She thinks that she's a good listener and that it's a skill that helps particularly in a health situation when people are under stress. "People tell me that I'm such a good listener. I should have been a therapist."
Melendez, of Bristol, has all the standard office skills, and one plus. She's a Ms. Fixit when it comes to computers, even though she hasn't had any formal training. "People have always had me fix their computers, even though I never went to school for it, but I always manage to fix them."